Ukraine bought British James Clark Ross icebreaker
On the eve of Independence Day, Ukraine acquired British icebreaker James Clark Ross. The ship will arrive in Odesa under the Ukrainian flag. This is expected to happen in early autumn.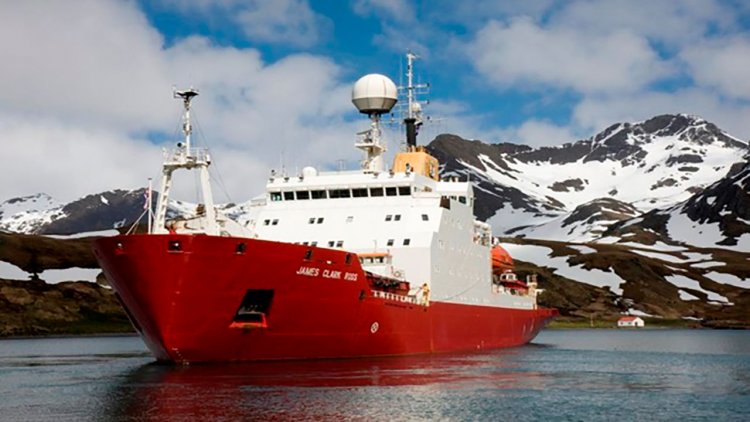 On Thursday, August 19, an act of purchase by Ukraine from the UK of the James Clark Ross icebreaker was signed. The ship is now based in Denmark. After the renewal of all necessary documents, the icebreaker will arrive in Odesa under the Ukrainian flag. This is expected to happen in early autumn. This was reported by the press service of the National Antarctic Science Center on its Facebook page.
Dr. Evgen Dykyi, Director of the National Antarctic Scientific Center of Ukraine (NASC), said:
"For Ukraine, the acquisition of James Clark Ross opens up a whole world of new opportunities. For the last 20 years, Ukraine did not have its own icebreaker for Antarctic research, which significantly limited our work. Also, with this vessel, Ukraine has ambitions to conduct large-scale studies of the Southern Ocean and, if possible, eventually begin research in the Arctic. And for us, this icebreaker has value as a symbol, because it was he who brought the first Ukrainian Antarctic expedition to the former British station Faraday – now our Academician Vernadsky – in 1996."
Over the past decades, the icebreaker has been the world's research platform for biological, oceanographic and geophysical research. It was launched into the water in 1990.
The NASC said:
"Therefore, having become a new acquisition for Ukraine, the icebreaker opens up a whole window of new opportunities for the NASC, in particular in oceanographic research and the study of climate change in the polar regions. It is important that the acquisition of the vessel took place on the eve of the UN Climate Change Conference (COP26), which is scheduled for November this year."
As a reminder, in early July, the Cabinet allocated funds for the purchase of an icebreaker for the Ukrainian Antarctic expeditions. The media reported that $ 5 million was spent on the purchase of the ship.