Ukraine allocates funds for a new icebreaker for Antarctic expeditions
The Ukrainian government has allocated funds for the purchase of a research vessel - an icebreaker for Ukrainian Antarctic expeditions.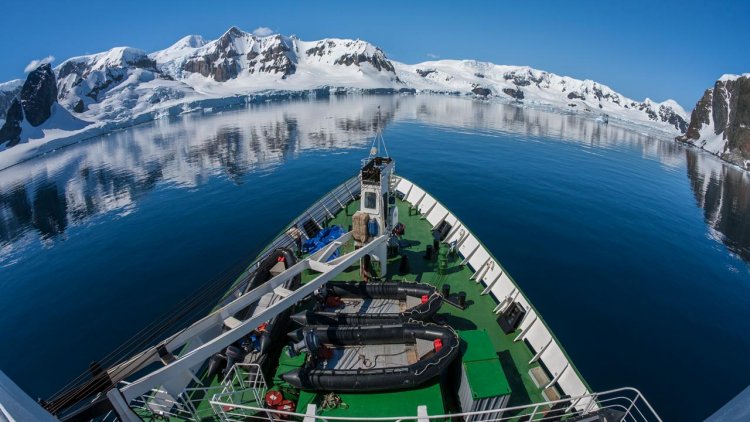 The relevant order on the redistribution of some state budget expenditures provided by the Ministry of Education and Science was approved today, July 7, 2021, during a meeting of the Cabinet of Ministers.
Serhiy Shkarlet, Minister of Education and Science of Ukraine, said:
"Ukraine is one of 30 countries in the world that have year-round stations in Antarctica. And this is not only a great prestige for our country but also a great opportunity for Ukrainian scientists to work at the world level and get involved in solving global problems. The study and development of the resources of the oceans are one of the main trends in the development of science and technology in today's globalized world, and at one time Ukraine had considerable achievements and developments in the field of marine research. Unfortunately, for the last two decades, our capabilities have been limited by the lack of research vessels in Ukraine suitable for work in the ocean, in particular the ice-class."
Own oceanographic icebreakers will allow Ukrainian scientists after a long break to return to the study of the oceans, create research and logistics consortia with other countries, and in the future - to work not only in Antarctica but also in the Arctic and, if necessary, in other regions of the ocean.
Having its own ship will also help solve logistical problems at the Academic Vernadsky station, which can only be reached by sea and only during the short period of the Antarctic summer when the ocean around is not frozen. For the delivery of annual and seasonal expeditions, cargo, Ukraine is still forced to charter foreign vessels every year.
Dr. Evgen Dykyi, Director of the National Antarctic Scientific Center of Ukraine (NASC), said:
"Last year, when the COVID-19 pandemic had just begun, members of the 25th Ukrainian Antarctic Expedition had an extremely difficult time getting to the station. The shift was in jeopardy, and the journey lasted more than a month. Therefore, when on February 6 this year the polar explorers of the 25th UAE talked to the President of Ukraine directly from the station for the first time in history, the expedition members answered his question without much hesitation: an icebreaker. Volodymyr Zelenskyi stressed that the state would do everything necessary for this, and set the task of the Office of the President and the Government to work out a solution together. Today this decision is available. It gives the "green light" to buy a ship."
The adopted decision of the Government must be approved by the relevant committee, after which the next step is the actual purchase of the vessel.