South Africa wants to explore Antarctica using Ukrainian icebreaker
South Africa is interested to study Antarctica together with Ukraine using capabilities of the Ukrainian new vessel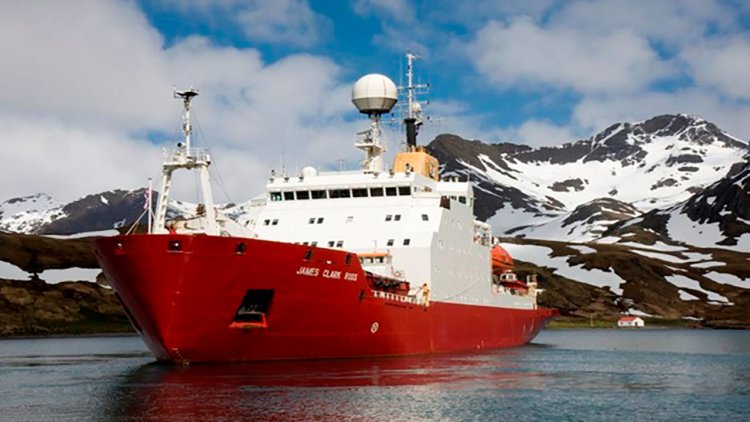 Scientists from South Africa are interested in conducting joint research of Antarctica and the Southern Ocean together with Ukrainian scientists, in particular, using the capabilities of the new research icebreaker.
This was discussed during the meeting of the First Deputy Minister of Education and Science of Ukraine Andriy Vitrenko with the Ambassador Extraordinary and Plenipotentiary of South Africa Mr. Andre Johannes Groenewald.
Previously, Ukraine and South Africa did not cooperate in the field of polar research, although the Republic of South Africa is one of the first signatory countries to the Antarctic Treaty 1959 and so far, the only African state that has a developed national research program in Antarctica.
For example, the South African scientific station SANAE IV, located in East Antarctica, on Queen Maud Land, is designed for the simultaneous work of up to 80 scientists during the summer season and is an important laboratory for observing natural phenomena occurring in space, atmosphere and the Earth's electromagnetic field, as well as in the Earth's crust. The icebreaker S.A. Agulhas II built in 2012 and equipped with special deep-sea probes, an underwater observatory and a meteorological laboratory is used for the needs of the South African Antarctic expeditions.
Ukraine has one base in Antarctica, the Antarctic Akademik Vernadsky station. It is located on Galindez Island, near the west coast of the Antarctic Peninsula. For almost 74 years in a row, the research base has been conducting continuous environmental research. The chain of climate observations has not been interrupted here since 1947. This is a remarkable scientific study that no other station can boast of.
Thus, the combination of the scientific and infrastructural potential of Ukraine and South Africa will provide new opportunities for the development of Antarctic research both at the level of the two countries and at the level of the world community.