Safehaven Marine delivers an Interceptor 42 pilot boat to the port of San Ciprian
Safehaven Marine has launched 'San Cibrao', an Interceptor 42 pilot boat for the port of San Ciprian in Spain.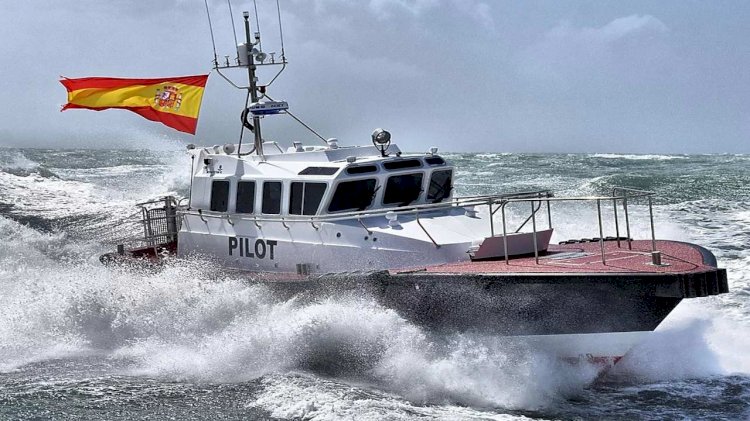 Photo: Safehaven Marine
San Cibrao is the 14th pilot 42 model built and the 43rd Pilot vessel Safehaven Marine has delivered to ports worldwide.
As the pilots in San Ciprian have to deal with the challenging seas of the Bay of Biscay in wintertime, Safehaven wanted to ensure she was up to the task. She is due to be shipped overland shortly where she is needed urgently to ensure essential pilotage to ships entering and departing the Port in Northern Spain.
San Cibrao is powered by a pair of Volvo D9 engines rated at 425hp and has a maximum speed of 23.5kts. She is heavily fendered all round and incorporating Safehaven's sacrificial fender system protecting the vessel at her boarding area and softening the inevitable hard impact that can occur in poor conditions. Safehaven's proven MOB recovery system is fitted on the transom allowing a casualty to be easily recovered in a MOB situation.
A full suite of Furuno electronics are installed at her central helm position and she provides seating for 4 pilots on CAB suspension seats in her very nicely fitted out main cabin, which provides a comfortable relaxed environment for pilots and crew during transfers with additional accommodation in her f/wd cabin incorporating seating and berths, a separate heads compartment, dedicated electrical room and galley area.