First cohort of partner cities for Urban Ocean Program
Can Tho, Vietnam; Melaka, Malaysia; Semarang, Indonesia; Pune, India; and Panama City, Panama, join program to implement scalable waste management solutions that prevent ocean plastic and advance resilient, circular economies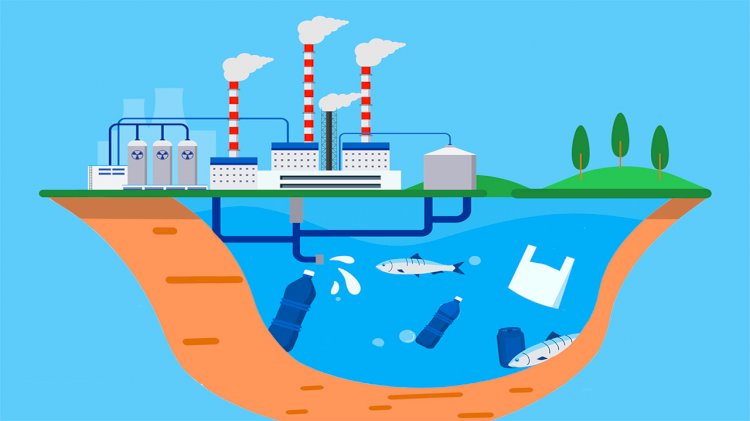 The Circulate Initiative, Ocean Conservancy, and Global Resilient Cities Network has announced the first cohort of partner cities that will take part in the Urban Ocean program.
The program empowers cities in South and Southeast Asia and Latin America to develop circular economies, reduce plastic waste and build cleaner, healthier and more resilient communities for the long term, particularly as they weather the impacts of the current COVID-19 crisis.
Scientists estimate that 8 million metric tons of plastic enter the ocean each year due to mismanaged waste – waste that is either never collected or not adequately contained. That's the equivalent of one garbage truck of plastic entering the ocean every minute. While plastic pollution costs an estimated US$2.5 trillion to the global economy annually, the issue has serious impacts on human health and safety as well as the environment. Unfortunately, the COVID-19 pandemic has both worsened existing vulnerabilities within our waste management systems and exposed new ones.
Over the next 15 months, Urban Ocean will work closely with city leaders in Can Tho, Vietnam; Melaka, Malaysia; Semarang, Indonesia; Pune, India; and Panama City, Panama, known as "learning cities," as well as other cities from the Global Resilient Cities Network community, known as "mentor cities," to link them to opportunities that improve waste management and recycling systems; reduce the amount of plastic flowing into the ocean; promote circular economies; support inclusive and equitable economic development; and build resilience for the long term.
The Circulate Initiative, Ocean Conservancy and Global Resilient Cities Network recognize that collaboration between leading cities and partners willing to invest in change at scale will help address these challenges. This first cohort of cities was selected because of their commitment to improving waste management as part of resilience-building efforts and their potential to provide solutions in geographies with high waste leakage rates (learning cities), or because they are leading the way in the fight against river and ocean plastic or in implementing circular economy approaches (mentor cities). Pune, India, is an example of a city doing both through its successful work with the informal sector, and has been selected as both a learning and mentor city.
Susan Ruffo, Executive Director at The Circulate Initiative, said:
"Waste management is a critical and complex challenge for all cities around the world. We need to work with committed city leaders and innovative partners to find implementable and scalable on-the-ground solutions to fight ocean plastic and advance the circular economy. We believe that working with Ocean Conservancy and Global Resilient Cities Network, in partnership with these leading cities, we will be able to develop and deliver solutions where action is needed most, at the local level."
Chever Voltmer, plastics initiative director at Ocean Conservancy, said:
"The COVID-19 pandemic has laid bare just how critical waste management systems are to public health and the environment. This is especially true in urban areas where population density and waste generation are greatest. Through Urban Ocean, we will help cities weather this storm and better prepare for future ones, while reducing plastic pollution in our ocean."
Lauren Sorkin, Executive Director Global Resilient Cities Network, said:
"Having worked with 98 member cities for more than six years to address resilience challenges, we understand that moving beyond waste management towards a circular economy requires collaboration across all levels of a municipality. With the additional strain on city systems from COVID-19, we will accelerate city-to-city knowledge sharing through Urban Ocean to give waste a new life with innovative solutions that provide multiple benefits like safer and healthier jobs, stronger local economies and a healthier environment."
The Urban Ocean program also includes other implementation partners such as the University of Georgia's New Materials Institute and The Incubation Network. Additional implementation partners may be selected based on specific program needs during its implementation.
As the COVID-19 crisis is seriously disrupting existing solid waste management systems, the partners have also come together to provide knowledge and tools to all cities looking for support to implement immediate actions through the Global Resilient Cities Network's Cities for a Resilient Recovery (C2R) initiative.