Wärtsilä designes the world's largest krill trawler
Wärtsilä's state-of-the art ship design for CMI's latest krill trawler will result in it being the largest and most efficient vessel of its type in the world.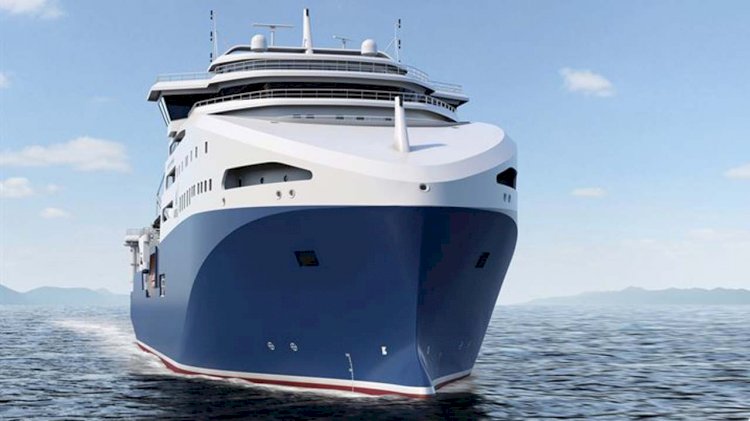 The technology group Wärtsilä has been contracted to provide the ship design for a new, state-of-the-art krill fishing vessel, which when delivered will be the largest and most efficient of its kind in the world.
The ship design order was placed by Shanghai Chonghe Marine Industry (CMI) in March.The approximately 140 metres long vessel will operate in the krill fishing grounds of Antarctica, and will be at sea for extended periods of time. It will be fitted with the latest fishing equipment, with onboard processing capabilities for high quality krill products. The Wärtsilä design will incorporate both high operational efficiency and minimal environmental impact.
Harvesting from the ocean needs to be carried out in a sustainable manner, especially in the pristine waters of the Antarctic. By enabling a bigger and more efficient vessel, the Wärtsilä design allows the operator's quota to be reached with a greatly reduced carbon footprint since less fuel is burned, which correspondingly reduces emission levels.
This is the second krill trawler to be designed by Wärtsilä for CMI, and is considerably larger than the first, the 'Shen Lan', which is nearing completion. In addition to the ship design, Wärtsilä has also delivered the engines for the 115 metres long 'Shen Lan'.
Tomaz Nabergoj, Director, Ship Design, Wärtsilä Marine, says:
"Learning by listening to the customer is central to Wärtsilä's ship design approach, and we have worked in close cooperation with CMI to establish the precise requirements for successful krill fishing. As a result, together we have developed the outline for this new vessel, which will be ten metres longer than any other krill trawler in operation today. It will also be designed for optimal operational efficiency and environmental compliance, as well as enabling the very latest in fishing and processing methods."
Laurent Wang, CEO of CMI, says:
"We are excited to announce our plans for the world's biggest and most advanced krill trawler. Wärtsilä was a natural choice for us, following the excellent collaboration in designing the 'Shen Lan'. Wärtsilä has proven to be a capable and reliable partner for us, and we are happy to strengthen our cooperation with them."
The initial design will be completed during the second quarter of this year, and the scheduled delivery of the completed vessel is expected to be in 2023.