Bakker Sliedrecht responsible for electrical conversion Bokalift 2
Electro technical system integrator Bakker Sliedrecht will renew, modify, extend and integrate all electro technical installations of Boskalis' new crane vessel Bokalift 2, which will be taken into service in 2021.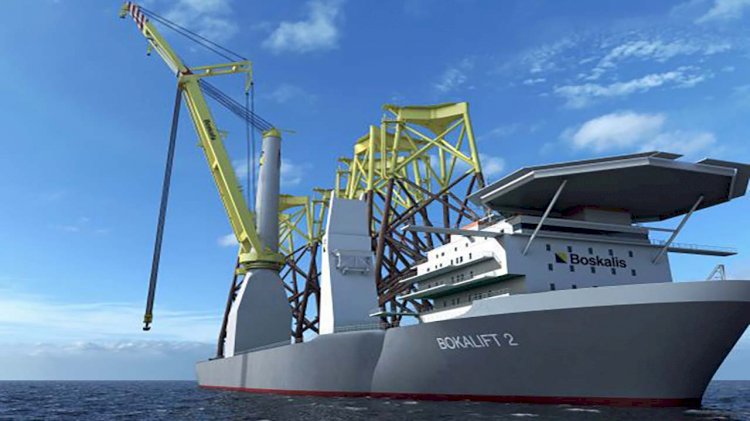 Photo: Bakker Sliedrecht
Both companies recently signed the contract for the project. In 2016, Bakker Sliedrecht got a similar job for crane vessel Bokalift 1.
Now, the company will act again as the main contractor, supervising all electrical operations, although this time the task is even more extensive. Bakker Sliedrecht is responsible for the engineering, production, supply, installation, testing and commissioning of all electrical systems and installations during the conversion. For example, the high voltage installations and the drive systems for the main thrusters are renewed, upgraded or retrofitted. New drive systems for bow thrusters and anti-heeling system, transformers and new switchboards will be added. The new purpose of the vessel also requires replacement of the current Dynamic Positioning (DP) system, the power management system (PMS) and the vessel management system (VMS).
Account manager Bas Kluit of Bakker Sliedrecht says:
"We have in depth expertise and wide experience with all of these systems and works. As an independent system integrator, we can deliver a total package and integrate everything together reliably. We are also one of the few companies that are capable to fill in the wide range of necessary disciplines for such a job completely. From engineers to production, from installation to on-board modification, from supervisors to commissioners as well as project management. In addition, our flexibility is of value to our customers."
Bakker Sliedrecht has to commission the conversion early next year, after which the crane will be installed on the Bokalift 2.