Ukrainian Navy website goes down after Russian cyberattack
The Ukrainian Ministry of Defence blames Russia for the attack, saying that the country is intentionally conducting information operations against Ukraine.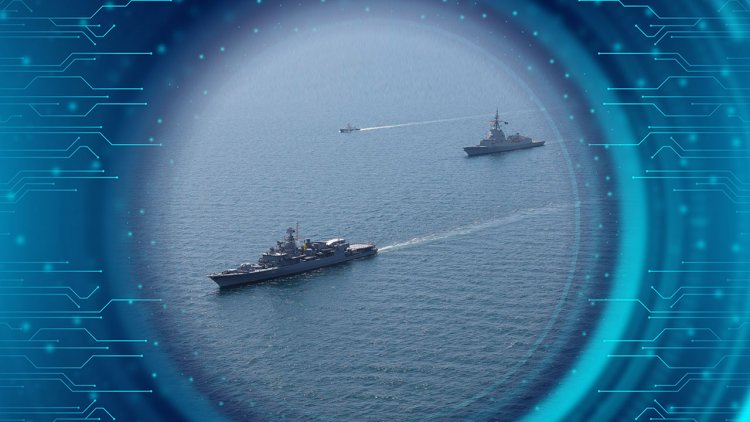 Ukraine's navy website experience a cyberattack on July 9, causing the site to be down for several hours, the Ukrainian Ministry of Defence wrote in a statement.
The defence ministry said in a statement late on Friday:
"Russia is purposefully conducting information operations against Ukraine. The structures of information and psychological operations of the Southern Military District of the RF Armed Forces with the support of cyber units of the central subordination, intelligence agencies and the entire Kremlin propaganda machine are involved in these actions.
On July 9, there were cases of hacker attacks on the structures of the aggressor state on the web portal of the Naval Forces of the Armed Forces of Ukraine. As a result, some documents and mostly fake reports related to the Sea Breeze 2021 exercise, which is currently underway in the Black Sea basin, have been published. At the same time, none of the documents was obtained as a result of information leakage from the information and telecommunication systems of the Armed Forces of Ukraine. There was a temporary shutdown of the Ukrainian Navy website, which was caused by the use of vulnerabilities in the framework that was once used to create it. In addition, there have been cases of unsuccessful DDoS attacks against the official web portal of the Ministry of Defence of Ukraine.
It should be noted that international defence cooperation projects and assistance to Ukraine from partner countries traditionally evoke inadequate emotions in the military-political leadership of the Russian Federation. This year's international military exercises "Sea Breeze - 2021" are no exception.
Now the threats have been eliminated, the work of the Navy website will be restored in a short time. The authorized divisions are working to update resources on the Internet at the proper level of protection."
Relations between Kyiv and Moscow plummeted after Russia seized Crimea in 2014. Russia also opposes "Sea Breeze" and has said it is monitoring the actions of military forces taking part in the exercises.
Just days ahead of the start to the Sea Breeze drills last month, Russia's defence ministry said it had fired warning shots toward a British Royal Navy destroyer as it neared Crimea in the Black Sea.