Med Marine delivers three state-of-the-art tugboats to Svitzer on the same day
The delivered tugboats, all designed by the Canadian Naval Architect Robert Allan, are RAstar 2800 models specifically selected by Svitzer for their efficiency in harbor operations.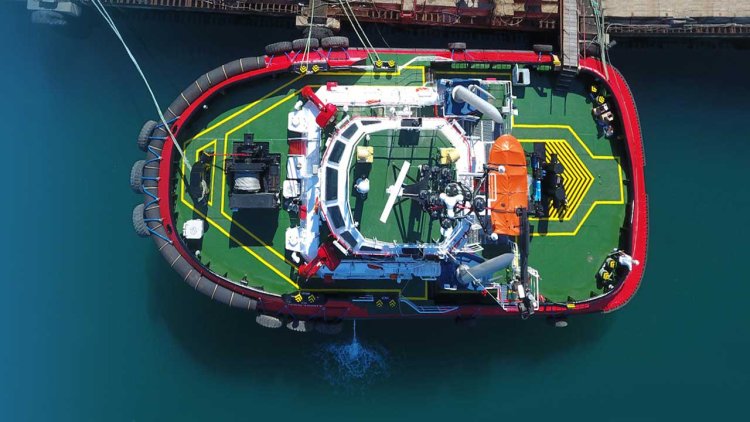 Med Marine has successfully delivered three cutting-edge RAstar 2800 tugboats to Svitzer in one single day.
The vessels boast state-of-the-art features, embodying the latest advancements in tugboat technology. The design and quality of the vessels will ensure optimal performance in diverse and demanding maritime environments.
Med Marine's Sales Manager, Melis Üçüncü stated:
"Our success in delivering three tugboats to Svitzer in a single day is a testament to Med Marine's unwavering dedication to excellence and our team's exceptional skillset. This achievement not only highlights our commitment to pushing the boundaries of what's possible in maritime engineering but also solidifies our strong partnership with Svitzer."
All three tugs will be deployed in Greece to serve Gastrade's Alexandroupolis Independent Natural Gas System LNG terminal.