Float out ceremony takes place for next-generation Sun Princess
Princess Cruises celebrated a momentous construction milestone with the float out of the cruise line's bespoke, next-generation ship - Sun Princess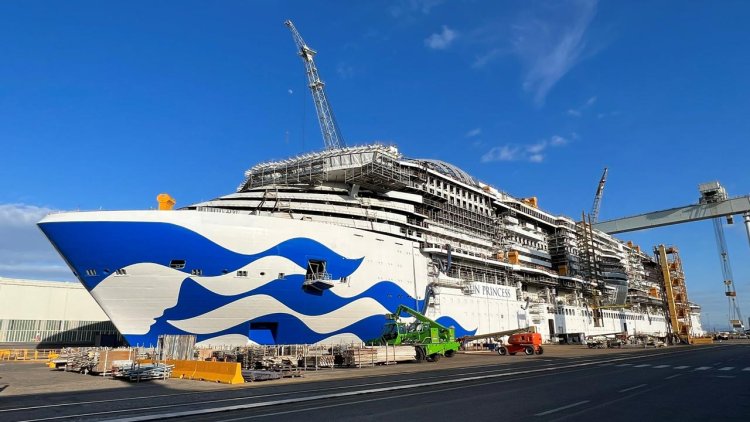 Princess Cruises celebrated a momentous construction milestone with the float out of the cruise line's bespoke, next-generation ship – Sun Princess – at the Fincantieri Shipyard in Monfalcone, Italy.
Following the Italian shipyard's tradition, the float out is marked by a special ceremony where a "Madrina" is named to offer blessings and best wishes for the vessel, celebrating the flow of water into the ship's building dock.
The float out completes the first comprehensive phase of construction for Sun Princess which now transitions to focus on building the ship's interiors.
Princess also announced that it has appointed Gennaro Arma as captain, leading Sun Princess shipbuilding operations, readiness and delivery, and overseeing the ship's final stages of construction, working closely with brand's naval architects, engineers and shipbuilding experts, as well as the shipyard management team.
The 175,500-tonne, 4,300-guest Sun Princess will offer an array of exciting new dining, entertainment and activity offerings, as well as luxurious staterooms and suites across a broad spectrum of categories. The ship will be highlighted by amazing, never-before-seen spaces such as The Dome, a transformational entertainment venue inspired by the terraces of Santorini, the next-level, brand-iconic Piazza, and three-story Horizons dining room that are sure to have everyone talking.