Development activities progressing for green hydrogen supply chains in Europe
Design milestone complete for the compressed hydrogen prototype tank, with construction and testing in Norway on schedule for Q1 2024.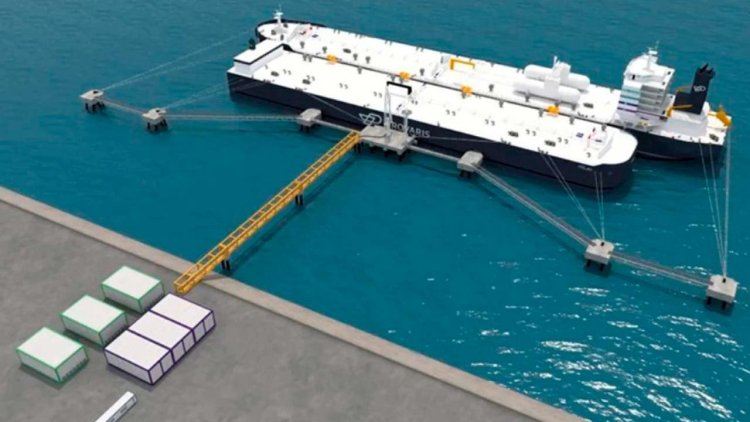 Provaris Energy has made further progress in the development of compressed green hydrogen supply chains in Europe using its proprietary storage and carrier solutions.
A key milestone has been achieved for the Prototype Tank program underway in Norway, with Prodtex completing the design for a multi-layered carbon-steel prototype tank to be constructed and tested in the first quarter of 2024. The successful completion of the testing program is the final requirement for Class Approval of the H2Neo carrier to be provided by the American Bureau of Shipping (ABS) and Det Norske Veritas (DNV), who will survey the construction and participate in the testing of the prototype tank. The prototype testing will be performed by SINTEF, a recognized research facility in Norway.
Upon successful completion of prototype testing, Provaris will achieve a Final Class Approval stage for the ship designs, which will be a significant milestone for the Company and completes a 4-year development program to have a construction ready hydrogen carrier for maritime transportation.
Planning for the prototype construction activity is now underway, including the digital twin and the ordering of carbon-steel and stainless steel materials for the tank. The construction and testing remain on schedule for the first quarter of 2024 at Prodtex's production facility in Fiskå, Norway.
Provaris' Managing Director and CEO, Martin Carolan, commented:
"Provaris' focus on development and R&D activity out of Norway continues to advance across the full value chain for Europe. Our dialogue with stakeholders from the supply of hydrogen through to import continues to increase the awareness of compression. Techno-economic qualification of the benefits when it comes to flexibility and delivered cost for hydrogen import is now resulting in increasing focus on compression's inclusion in a portfolio of import alternatives. German government policy continues to roll-out legislation, funding initiatives and infrastructure to meet an increasing reliance on hydrogen to cut emissions and achieve the latest target of 3-4 Mtpa required in 2030, of which 70% is stated to come from imports."
Provaris' CTO, Per Roed, added:
"Provaris' R&D activity in Norway for the construction and testing of a prototype tank remains on schedule for our final Class Approval milestone. Our program has also developed a new and potentially significant opportunity to extend our unique containment tank design to meet a requirement for small scale storage tanks with capacity of 1 to 10 tonnes. Discussions with industry reinforce the demand for a low-capex alternative to high-pressure composite storage solutions which are suitable for onshore buffer storage and maritime applications. The proposal to manufacture these tanks in Norway also delivers a new industry that supports regional economic activity."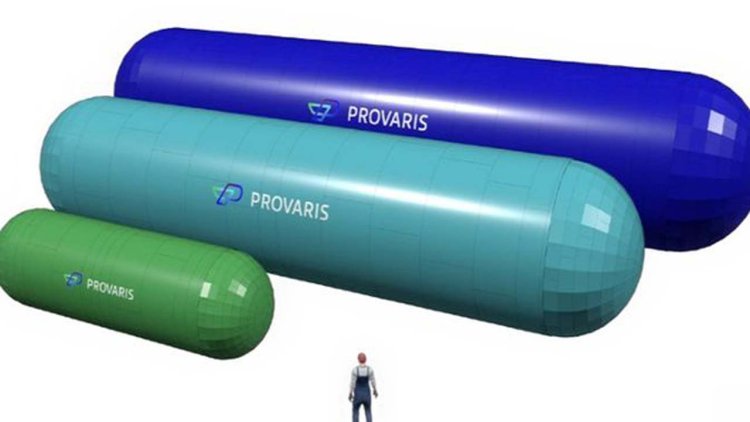 Provaris continues to advance meaningful discussions with major European port operators, energy utilities, and potential hydrogen end-buyers which have a growing interest in Provaris hydrogen delivery value chain; based on Provaris proprietary technology for the storage and marine transportation of hydrogen in compressed form.
To this end, Provaris this month signed a non-binding Memorandum of Understanding (MoU) with a major European energy utility to jointly evaluate Provaris' full hydrogen delivery chain, including Provaris' H2Leo for storage and H2Neo carriers, for delivery of gaseous hydrogen to regional Europe and potentially assist the utility's planned hydrogen importation portfolio. The commercial terms of the MoU are non-binding, non-exclusive, and impose no obligation on either party to enter into any future transaction or agreement.
Dialogue with multiple stakeholders continues to achieve positive engagement and progress towards further cooperation on developing energy efficient hydrogen import supply chains, demonstrating the relevance of compression to a support Europe's ambitious import targets of 10 Mtpa by 2030, and the requirement for this to be 42% from green hydrogen supply sources.
One of the goals of recent R&D activity related to the technical collaboration with Prodtex is to address a gap in the market for safe and affordable static storage solutions required for renewable hydrogen projects (for buffer storage) or industry applications that have a requirement for alternative long-duration storage solutions with a capacity greater than 1 tonne of hydrogen (volume).
Through an extension of our prototype tank design, Provaris has developed initial concepts that will have relevance to a range of hydrogen applications. The tank structure will be based on the use of multi-layered carbon-steel which has a design pressure of 250 barg. The initial design concepts will have a capacity of 1, 5 and 10 tonnes of gaseous hydrogen. Being made of carbon-steel, the tanks will not target the mobility market for transport, however it can have applications in areas such as, but not limited to, maritime (hydrogen as fuel), mobility (storage at refuelling station), and as buffer storage at the battery limits of industry and power generation (to complement pipeline connections) as an alternative to containerized composite solutions available in the market today.