LDA and Flying Whales partner to develop the transport of exceptional loads by airship
The LCA60T is an innovative transport solution that can operate in remote areas where roads are not available, thanks to its hovering capabilities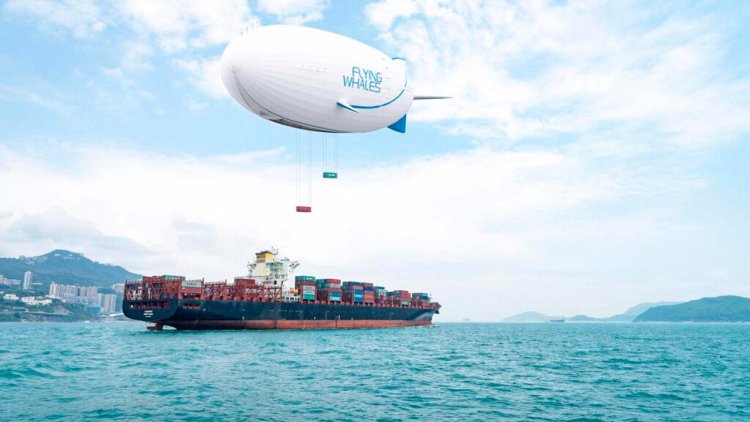 Louis Dreyfus Armateurs has concluded a partnership with FLYING WHALES to commercialize an air cargo transport solution. It is based on the use of the LCA60T airship - an innovative airship concept lifted by 180 000 m3 of helium with a payload of 60 tons.
The LCA60T is an innovative transport solution that can operate in remote areas where roads are not available, thanks to its hovering capabilities. It is also a very interesting solution for oversized cargoes, that are particularly difficult to transport via common roads or railways. With a length of 200 meters and a diameter of 50 meters, it has a substantial payload capacity thanks to a cargo bay of 96 meters in length, 8 meters in height, and 7 meters in width. If needed, it can even carry larger cargo by using the "under slings" mode.
As it uses helium to float, the LCA60T reduces its energy consumption and lowers CO2 emissions. FLYING WHALES, the company behind the LCA60T, is developing an all-electric propulsion system based on the use of green hydrogen (either fuel cells or helium injected into the turbines) to further reduce environmental impact. Another advantage of the LCA60T is that it doesn't require heavy transport infrastructure on the ground during operations, which makes it an eco-friendly solution for transporting goods.
By calling on this innovative solution, Louis Dreyfus Armateurs can effectively address complex logistical solutions for its clients.
Edouard Louis-Dreyfus, President of Louis Dreyfus Armateurs, said:
«Choosing to partner with FLYING WHALES is totally in line with the LDA's ambition to decarbonise transport and logistics. By combining our expertise, we want to offer an innovative solution capable of solving particular issues that oversize cargoes face on the first and lasts miles of their voyage. This will be a significant benefit for customers of our maritime logistics services».
Sébastien Bougon, President of FLYING WHALES, said:
«Partnering with LDA means working with one of the most reliable and efficient players in the world of logistics and transport. I'm delighted that our ambitions and know-how will combine to offer an unprecedented transport alternative."