$55000 grant supports research into healthy oceans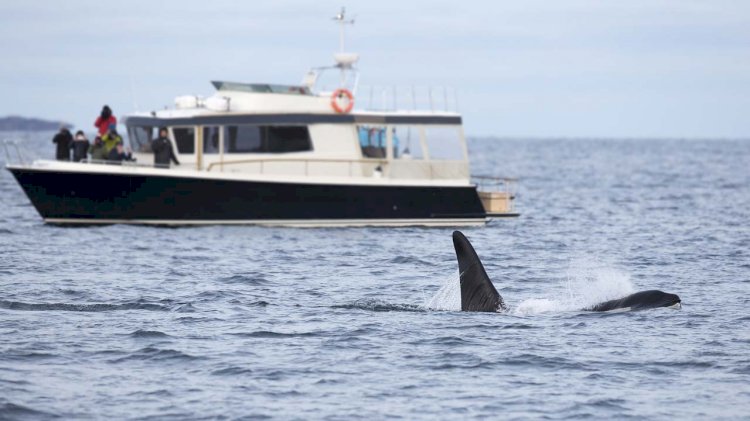 A project to help more accurately measure the health of our oceans has been supported with a grant from the Simons Foundation.
Phytoplankton are the foundation of the aquatic food web, feeding everything from microscopic zooplankton, to small fish, to huge whales. Phytoplankton have chlorophyll to capture sunlight, and they use photosynthesis to turn it into energy just like plants on land. Through this process phytoplankton can consume carbon dioxide on the scale of forests.
Satellites are used for large studies of phytoplankton and their role in climate change. While individual phytoplankton are tiny, when they bloom by the billions the chlorophyll and other light-catching pigments change the way the surface reflects light, making different colours visible to satellite imagery.
Monitoring this ocean-colour data serves to address many of the big questions of the day, such as collapsing fisheries, climate change and human health. However, while sensors mounted on satellites are capable of viewing the entire ocean, they need to be compared periodically with accurate and reliable in situ measurements, collected at the ocean surface. These sensors operate with higher spectral resolution than satellites so provide more information on phytoplankton.
This new grant will use sensors mounted on a so-called 'ship of opportunity' - a superyacht that will be visiting unique and remote areas of the planet as part of its regular travel. These areas have rarely been sampled, increasing the value of the data collected.
Dr Bob Brewin, Lecturer in Physical Geography at the University of Exeter, is the lead researcher on the project. He said:
"This is a great opportunity to increase the volume and quality of data available to the global science community.
It's not that straightforward to set-up and requires specialist equipment, so funding like this is important. Processing ocean-colour data requires integrating data collected from different instruments, accounting for the geometry of the ship and sun, and for the movement of the ship. This project aims to develop a processing-chain that will take data and process it to a level for use by the scientific community for a wide range of applications."