RH Marine develops tailored DP solutions for plough boats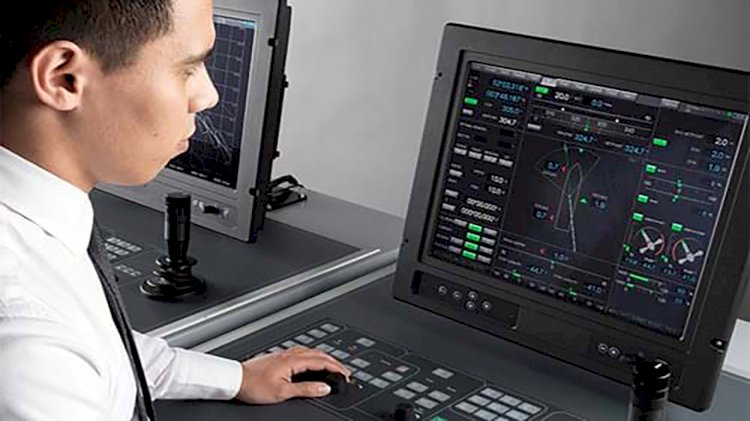 Photo: RH Marine
RH Marine has developed a special dynamic positioning (DP) system for plough boats that equalize the seabed after dredging. RH Marine also participated in a study for a faster offshore installation of monopiles for wind turbines by dynamically positioned ships.
The innovative DP system for plough boats was first applied and tested on a Dutch ship. Now that the plough module has proven itself, RH Marine has received two orders from the Netherlands and one from China to install the system. During the leading European Dynamic Positioning Conference in London on February 4, consultant Ehab El Amam from RH Marine will give a lecture on this new technology for the dredging industry.
DP systems are designed to keep vessels stable in their position or sail a predefined track. RH Marine supplies PCs, PLCs and software that control the thrusters of the ship which ensure this. Plough boats that equalize the seabed after dredging often have to slow down or stop during their work, for example if the plough gets stuck. Otherwise, there is a risk that the ship will fall off course. Now the crew can recover the plough.
In the RH Marine system, the ship's DP system communicates with the plough system and the survey system that examines the seabed. It reads, as it were, the forces exerted on the plough and adjusts the speed of the ship to the situation. For example, if the plough gets stuck, the ship will remain stationary.
El Amam says:
"This system goes beyond what most systems do. It does more than just respond to the force applied. We have looked at all stages of the operation, what the ship does, what the plough does, and have implemented this in our DP product."
In addition to the dredging industry, the Dutch maritime system integrator and automation specialist also develops new DP systems for the offshore. For example, RH Marine was involved in a study and simulation for the installation of monopiles for offshore wind turbines by dynamically positioned ships. Now those large foundation piles are placed with so-called jack-up vessels, which attach themselves to the bottom with spud poles, or vessels that can be secured with anchors. Both ways are cost and time consuming.
In the case of dynamically positioned ships, there is a danger that the ship will move too much during installation and the monopile is diagonally positioned or - in the worst case scenario - damages the ship. The study in which RH Marine participated showed that this can be prevented by coupling the ship's DP system to the grip system that controls the position of the monopile. El Amam says:
"If we can use dynamically positioned ships for the construction of wind farms, we can build them a lot faster."