VIDEO: Saipem's Scarabeo 9 crosses the Bosphorus Strait
Scarabeo 9, Saipem's semi-submersible drilling vessel, yesterday crossed the Bosporus Strait for the fourth time in its history.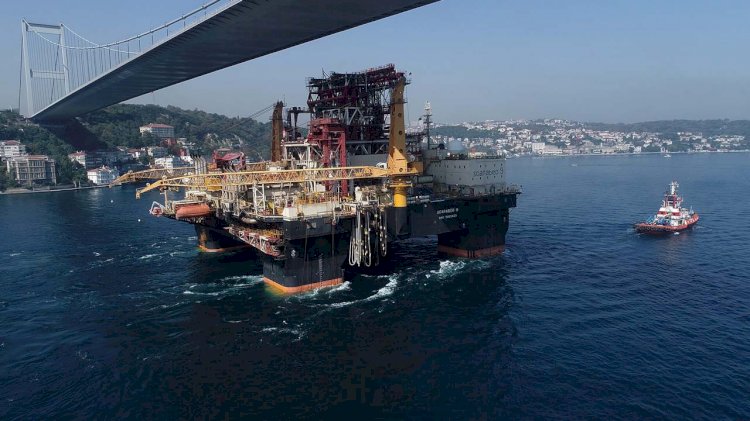 Photo: Saipem
The vessel, one of the most flexible and among the few units suitable for operating in the Black Sea, left the Romanian Black Sea to reach a Shipyard to perform maintenance works in view of new jobs in the months to come.
Scarabeo 9 crossed the Bosphorus strait passing under three Istanbul bridges connecting the two sides of the city. The ultra deepwater drilling rig left the Black Sea after months of operation in Romania, contributing to connect the energy-rich Central Asian countries to markets in Europe.
The operation is always a great challenge, from both technical and logistical aspects: structural changes to the rig and a solid cooperation among the staff on board, engineers and institutions from different countries were fundamental to successfully assure again this outstandingly complex project, from the beginning to the end.
The Scarabeo 9 Master, Antonino Iaccarino, commented:
"Crossing the Bosphorus with the Rig almost touching the bridges is always a great emotion for me and my crew, well aware of belonging to a great company capable of extraordinary enterprises".