Siemens Colombia ships one of its largest transformers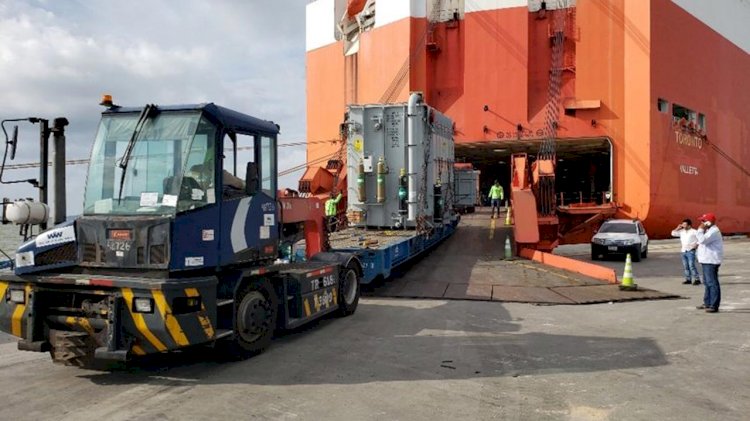 One of the largest transformers ever manufactured by Siemens Colombia has embarked on a 10-day RoRo voyage to power a Californian office complex.
Shipping any oversized piece of machinery is a complex undertaking. When the product in question is a giant, high value transformer – one of the largest manufactured in recent years – destined for a power plant that supplies energy to tens of thousands of people, the operation becomes even trickier still.
That's the challenge that faced Siemens when it needed to ship a valuable transformer from the company's factory in Colombia to its new home at an office complex in California.
Leonardo Romero Ramirez, export control professional at Siemens, said:
"We needed a transport option that would reduce manoeuvring and handling and give us the under-deck integrity we required."
The transformer – the heftiest manufactured by Siemens Colombia in the past three years – measured 6.86m in length, 3.88m in width and 4.2m in height. WW Ocean's RoRo service was chosen for the shipment from port of Cartagena in Colombia, via Panama, to Puerto Hueneme in California.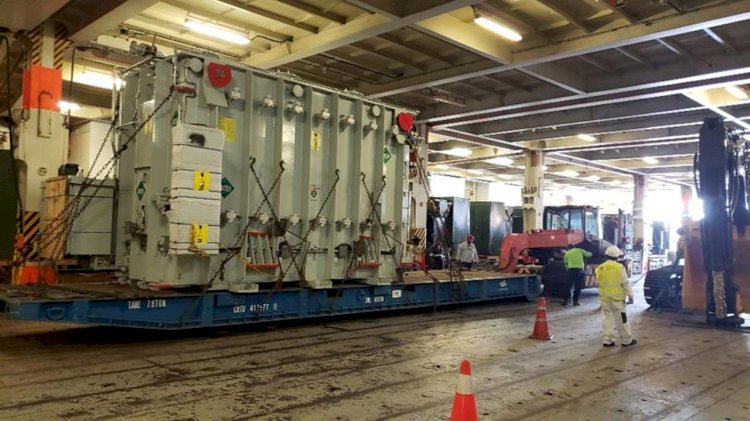 Valued at approximately $1.1m, the transformer will be used to replace an existing unit at the substation of an energy plant that currently produces electricity for more than 65,000 residents in Palo Alto, California. With such a valuable cargo at stake, a quick transit time and experience handling similar products were essential logistics requirements for Siemens.
The minimal lifting required for RoRo shipment means it is the safest way to transport cargo like transformers. Instead of being lifted, the giant unit was placed on three 40-foot roll trailers to roll it on and off the vessel.
Leonardo Romero Ramirez explains:
"We needed a transport option that would reduce manoeuvring and handling and give us the under-deck integrity we required."
WW Ocean's liner service, specialised equipment and highly trained handling team ensured a smooth journey.
Javier Rodriguez, line manager at Naves, WW Ocean's agent in Colombia, says:
"Most importantly, Siemens needed a reliable service with a competitive transit time. Expertise with this type of product, availability of equipment and daily traceability were also important customer requirements. WW Ocean was able to meet all of the customer's requirements on cargo handling, having worked on other shipments for Siemens Colombia since 2018.

WW Ocean has become a strategic ally for Siemens, facilitating the transportation of oversized and heavy equipment from Colombia to North America "in places where project vessels or charter vessels do not arrive safely and quickly."
Siemens' transformer factory in Colombia has been designing, manufacturing and reconstructing power transformers with voltages of up to 230 KV for 60 years – 65% of which are exported to more than 15 countries around the world.