Rare ship find in the middle of Stockholm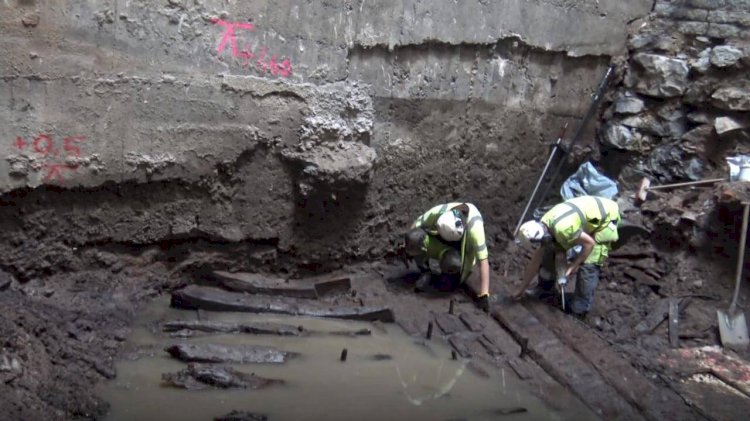 In a courtyard at Kungsträdgården in the middle of Stockholm, a shipwreck from the late 16th century has been found.
Parts of an old wooden hull were discovered under the courtyard. Now analysis and identification is done with the help of marine archaeologists from the Norwegian Maritime and Transport History museums.
The wreckage is most likely to come from the Swedish ship Samson. Duke Karl ordered the fitted cargo ship in 1598. It was built by Anders Pedersson in Enånger in Hälsingland. The wood's annual rings are from the 1590s.