Odfjell installs ballast water systems on all owned vessels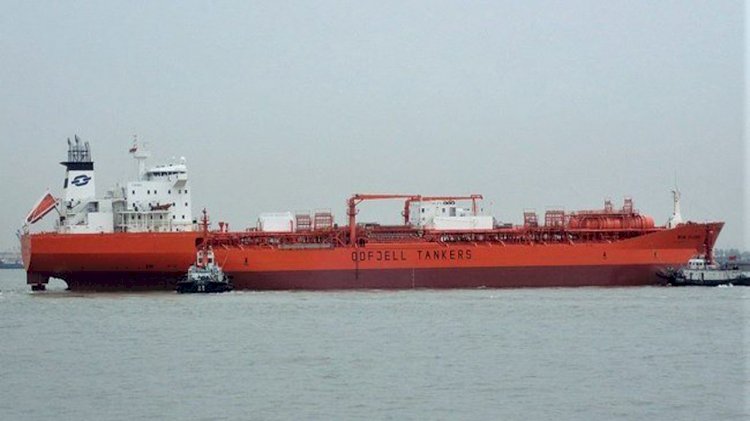 Photo: Odfjell
In yet another move towards a more sustainable, efficient fleet, Odfjell installs ballast water systems on all owned vessels. The benefits are significant.
To stabilize the ship and maintain an even keel, ships often pump water into ballast tanks. This ballast water is necessary for safe and efficient maneuvering, but has posed a threat to marine ecosystems: unfiltered sea water contains living organisms which, when moved from their natural habitat and released in new waters, can change and potentially damage the local marine environment.
To reduce this threat, the IMO (International Maritime Organization) and the US Coast Guard have implemented regulations for sterilizing ballast water. Odfjell welcomes this sustainability initiative and is currently installing UV sterilization systems on all owned ships.
For instance, the North Pacific Seastar is native to Japan, North China, Korea and Far East Russia, but causes damage when released in foreign waters. This damage is most evident in Australia, where the creatures eat the eggs of the endangered handfish.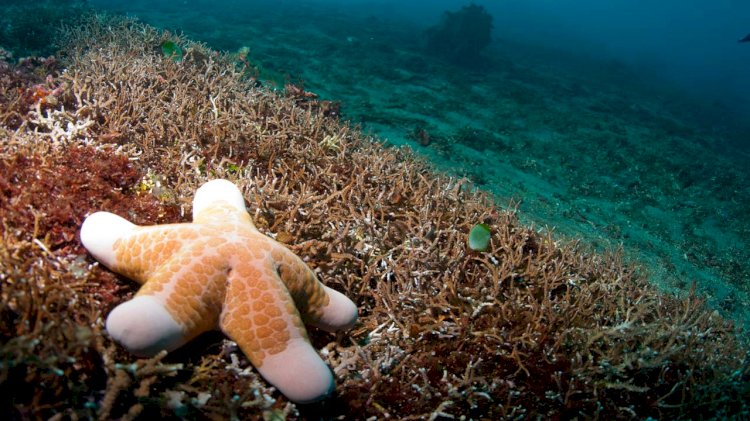 Removing unwanted organisms from seawater is a complex and costly process for a shipowner. The industry needs to implement regulations that will be immediately effective, and continue to be so well into the future. Discussions on how best to achieve this have been ongoing for years, but an agreement on mutually approved solutions has, so far, proved elusive.
Odfjell has been working on a ballast water system upgrade since 2007, and has followed the US Coast Guard's regulations which were implemented on January 1, 2016. Since then, the Coast Guard has approved several ballast water treatment solutions.
Veine Huth, Project Manager at Odfjell Ship Management, said:
"Nowadays, there is no excuse not to meet the treatment requirements. When we started this project, no systems were industry approved, so we had to evaluate them based on technology and our own criteria and specifications."
The available system choices are all based on variations of three technologies:
Ultraviolet (UV) filtering
Electrolysis
Chemical injection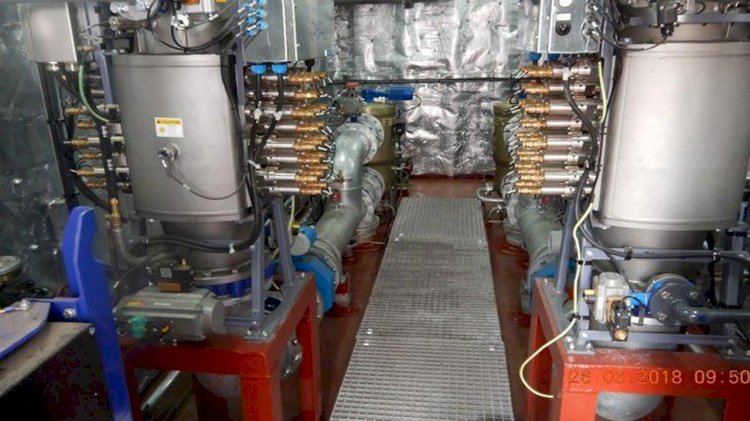 After careful research, testing and future-proofing, Odfjell chose the UV solution. Huth said:
"There were many reasons for choosing UV, but first and foremost: UV is a simple and commonly known solution. It does not create any by-products or involve the use of special chemicals. There is no added logistics, as with the other alternatives. One of the key factors when choosing this system was how it would affect our crew. The UV system is well known, efficient and intuitive to manage for our colleagues on board. Also, it works in any type of water, from the Mississippi River to the Pacific Ocean."
This solution requires installing a new deckhouse on the ship to house the UV filter. The ballast water is routed through this filter, damaging the organisms' DNA. The organisms die within a few days, leaving the water clean from potentially eco-damaging elements. Larger organisms, small fish, etc., are removed and released back into the sea before the UV filter process begins.
Choosing the UV solution was the first step. The next was selecting the best vendor. Huth added:
"A UV filter may be simple, but the technology and material specifications are complex. The material has to endure warm salt water, which corrodes metal. The reactors we have chosen are made of a special stainless steel. These cost more, but last longer than the alternatives."
The actual building process involves several parties. All installations are built at a yard in China, and the building itself takes around ten days. But this is just the last piece of the puzzle; all pipes and parts are prefabricated using the latest 3D scanning and measuring technology.
Huth said:
"We use advanced digital technology, and this saves us a lot of time. The 3D experts are involved before and during the installation, ensuring that all measurements are accurate to within the millimeter on each and every ship."
The installation of the ballast water system on the fleet is in full swing, with 14 ships upgraded since 2018, and 11 installations planned for 2020. All owned ships in Odfjell's fleet will have the UV system installed by 2023. When installed, the system is expected to work for the rest of the ship's sailing years.

Compared to the alternatives, the UV solution does not involve major changes to the vessel's infrastructure or its daily operations. On the contrary – not only is the UV solution eco-friendly, it also significantly boosts efficiency, Huth concludes:
"The world's oceans are divided into zones. Before crossing zones, ships have to pump out all the ballast water in the old zone and refill in the new zone. All ships have to perform this ballast water exchange. This is time-consuming and adds to the workload on board. When the UV solution is installed, this process is eliminated, saving voyage time and work hours. It's a win-win solution."