Odfjell supports a preventive project to combat piracy in Somalia
The Norwegian Church Aid (NCA) started in 2010 a preventive project to combat piracy in Puntland, Somalia. Odfjell has supported this project since 2014, following the positive, documented developments in the local community.
While most of the international efforts focus on security, protection and punishments, NCA sets out to tackle the root of the problem and give Somalians a viable, long-term alternative to piracy.
The program aims to reduce the piracy recruitment among the younger generations and offers former pirates an alternative by vocational and business training. This enables them to build a new, sustainable livelihood.
Since the program started, more than 850 former pirates and vulnerable youths from the Puntland region in Somalia have completed training as electricians, solar engineers, entrepreneurs, masons or carpenters, and learned skills for shallow-water fishing.
An independent evaluation report by Forcier Consulting from 2017 documents the project's positive effects: No return to piracy has been reported for the former pirates and at-risk youth attending.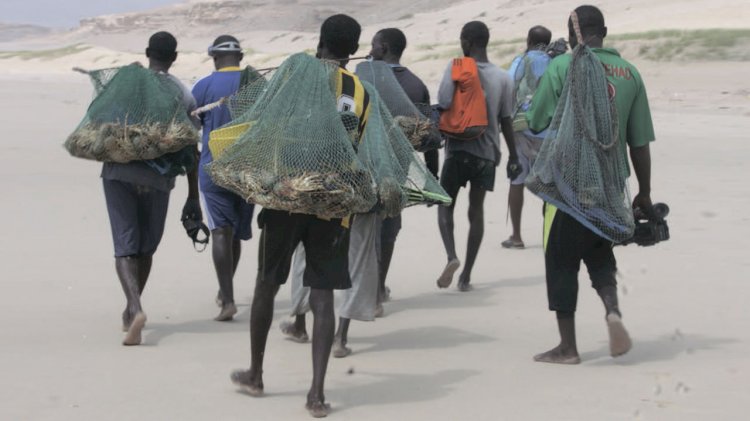 Camilla Grøtta, Advisor for Private sector partnerships, Norwegian Church Aid, said:
"Predictability and long-term thinking in the project is key to achieve good results. Therefore sponsors, like Odfjell, are very important. Because piracy in Somalia does not get the attention it needs, we are so grateful that Odfjell realizes how important it is to keep supporting us. Pirate attacks have luckily gone down, but the basic causes that created this problem still exist. Poverty and unemployment make it difficult to grow up in Puntland and that's why we have to keep up the good work we have done there."
Around 20 000 ships pass Somalia's coastline every year. The piracy activities grew extensively in this area from 2007 onwards, and during the winter of 2011, not long after NCA stepped in, pirates invaded ships every single day.
There were 800 hostages and 30 large hijacked ships along the Somalian coastline. The situation was described as "out of control". Pirates based out of Somalia's Puntland region had become a major safety threat for seafarers in the Gulf of Aden.
Camilla Grøtta said:
"It was a hopeless situation that was completely out of control. We have worked in Somalia for many years and were there when the piracy was at its worst. It was the locals and the local leaders who approached us and asked for help.
Together we developed the program 'Alternative livelihoods to piracy', which got support from the Norwegian Shipowners' Association, the Norwegian Shipowners' Mutual War Risks Insurance Association and the Norwegian Ministry of Foreign Affairs."
According to NCA, efforts against piracy cost more than USD 6 billion yearly, but only a fraction is used to tackle the basic reasons for piracy and building long-term solutions. US Merchant Marine has estimated that piracy cost the society between USD 4.9 to 8.9 billion.
Pirates came to Puntland in November 2007, when a ship hijacked by the pirates from Haradere a few months before anchored outside the fishing village Eyl Badey. They were looking for a new base after being chased away by a local militia in Haradere.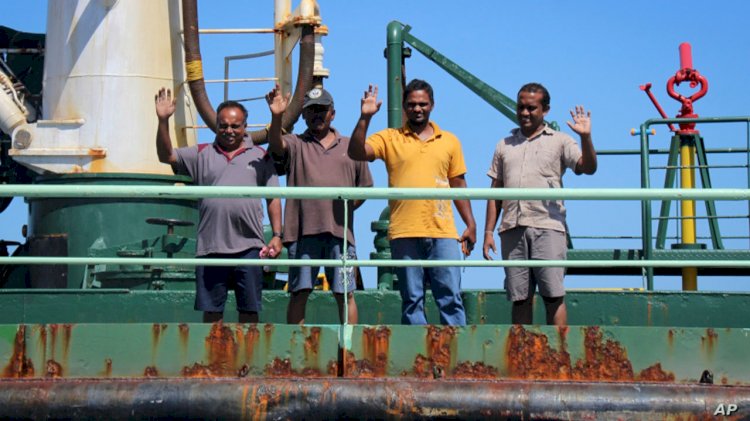 Right by the sea and surrounded by mountains, Eyl gave the pirates protection and easy access to the sea.
The pirates received a considerable amount in ransom for the crew of the ship they had hijacked. They took to Eyl and spent big money – which got the full attention from the financially struggling fishermen and shepherds.
In a society affected by poverty and unemployment, the pirates experienced little adversity when recruiting new members, tempting with "easy money" and wealth.
The local elderly and religious leaders tried to warn the youths of Puntland, but their warnings were powerless compared to the dreams of a life with money and luxuries.
Within only three weeks there were 13 hijacked ships by the shore of the small fishing village. The rumors of easy money spread fast and people came from all over the region to join the pirates. They even came from nearby countries.
NCA set up the 'Alternative Livelihoods to Piracy' program in 2010 after being approached by religious leaders in the region.
The humanitarian organization worked closely with local partners and religious leaders - authorities that Somalians look up to and respect - to spread the word against piracy. The message was also broadcasted via radio, press, religious meetings, and activities in schools.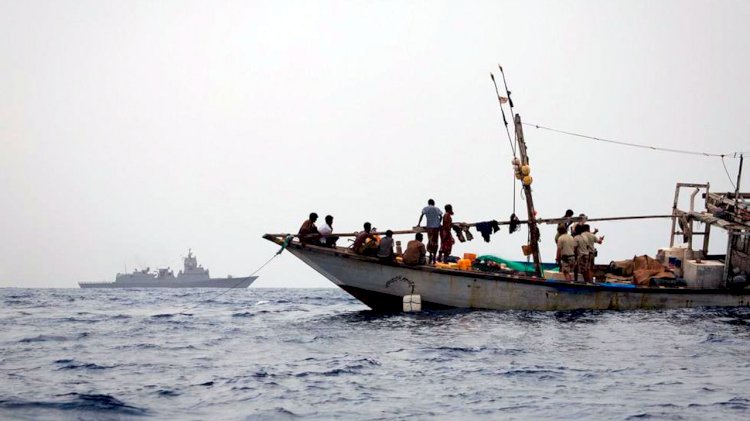 Abdirizak M. Ahmed, Director of the directorate responsible for coordinating the Somalian efforts against piracy in Eyl, said:
"With little help from the international society, we Somalians managed to eliminate pirates and piracy from our coast society through the anti-pirate project with the Norwegian Church Aid. The biggest success was our information and media campaign, which has changed attitudes."
The project consists of preventive and responding work to inform and educate citizens in Puntland, in close collaboration with local authorities. By giving former pirates and vulnerable youths vocational education, the Alternative Livelihood program builds viable alternatives to piracy. NCA also follows up on former pirates to ensure that they do not relapse.
Optimism is now blooming in Puntland and life has gone quiet again after years of fighting piracy. The awareness-raising campaigns have led to rethinking of attitudes and a significant reduction of piracy incidences along Puntland's coastline. The local community is healthier, and it is safer for international seafarers to sail across Somalia's coastline.
Øistein Jensen, Chief of Staff, Odfjell SE, said:
"Piracy is a threat to the safety of our seafarers, it tears down local communities and affects regional and international trade. As a global company, Odfjell's areas of operation and international activities enable us to make an impact. We have a responsibility to keep our people safe, to care for the oceans we sail and the communities we operate in. We commit to this responsibility, and the anti-piracy project contributes to safe sailing for seafarers onboard and builds healthy local communities onshore."