NOK 25 million in support for more efficient ports in Norway
Key words are reduced laying time for ships in port, more efficient transport on land and sea – and significant environmental benefits.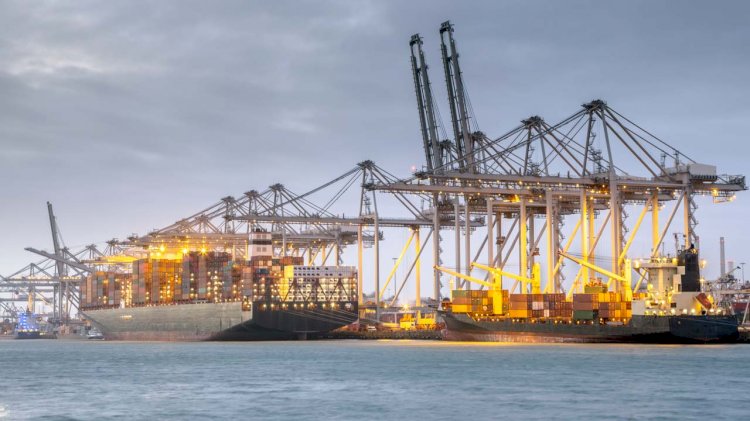 NorSea receives NOK 25 million from the Norwegian Coastal Administration for development of ports of the future.
Kristian Stapnes, Vice President Digital and Improvements at NorSea AS, says:
"This is wonderful news, especially at times like this, and a great recognition of the work we do. Thanks to the Coastal Administration for showing that they have great faith in the project. The support gives us the opportunity to launch a large project that benefits the entire value chain. We must show us trustworthy."
The Norwegian Coastal Administration received applications for more than NOK 180 million in this year's application round. The NorSea project is the project that will receive the most funding through the scheme for efficient and environmentally friendly ports in 2020.
Øyvind Sandbakk, senior adviser at the Norwegian Coastal Administration, says:
"The purpose of the grant scheme is to contribute to streamlining transport along the coast. We do this by investing in publicly available ports. NorSea has an exciting project and was able to show good efficiency gains in the application. The project will be able to realize significant gains for many parties in the logistics chain."
Stapnes says:
"NorSea is a hub for offshore logistics along the Norwegian coast with bases from Dusavik in the south to Hammerfest in the north. The project will create a better interaction between the actors. The goal is shorter and more efficient transport, both for ships in port and for trucks that arrive at our bases 365 days a year."
The project will initially be implemented at NorSea Dusavik, and will then be rolled out to all of NorSea's bases in Norway.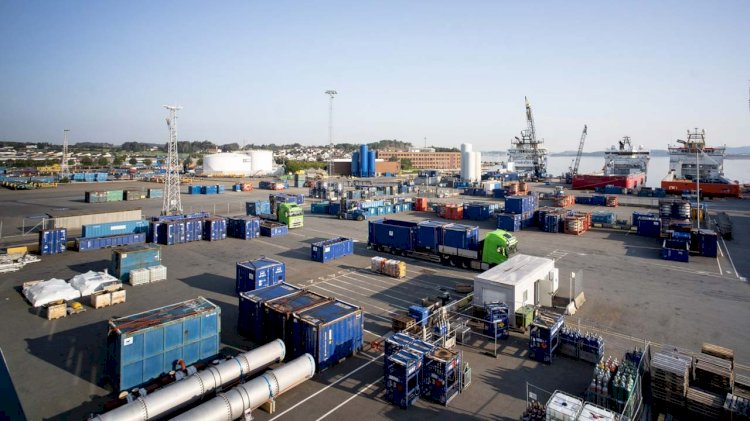 Photo: NorSea
Stapnes says:
"NorSea has made quantum leaps in digitalization over the past three years. We came from a traditional, analogue everyday life, now we have significantly better control over our data and processes. However, the potential is significantly greater when you look at the value chain together. Here lies the key to deliver greener, safer and more efficient logistics. This project is an important continuation of the initiative where we have so far invested over NOK 100 million in future logistics services."
The project that has been supported has three main tracks:
New system to capture critical operational information, create better flow in associated processes – and provide all parties involved with real-time logistics information.
Facilitation of infrastructure, such as new carriageways, marking, moving fences for optimization of land.
Implementation of new technology, knowledge and processes in the company.
The project has already started, and the funding from the Norwegian Coastal Administration means that it is ready to be scaled up.
Stapnes explains:
"The effects of the measures are large, both for the environment and money saved. The environmental gain is estimated at 1700 tonnes in reduced emissions on the bases by improving the utilization of the input factors. Our analyzes show a potential to reduce the turnaround time on the bases of trucks by up to 40 per cent – and for vessels between 5-10 per cent. We will also see a significant reduction in base traffic. Overall, the operations become safer, with less noise at and around the bases."