MSC Cruises and Fincantieri celebrate float out of MSC Seashore
MSC Seashore will be the second MSC Cruises new ship to come into service in 2021 as part of the Company's continued investment plan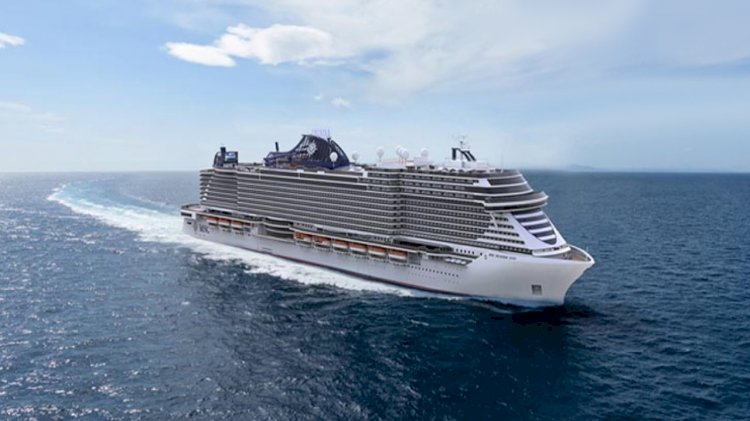 Photo: MSC Cruises
The float out of MSC Seashore has taken place at the Fincantieri shipyard in Monfalcone, Italy. This is a major milestone in ship building as it is the first time a new vessel touches water and sees the ship enter the next phase of construction. MSC Seashore, which will be the Company's longest ship at 339 metres and the largest and most innovative ever built in Italy, has now been moved to a wet dock until her delivery in July 2021 to allow for work on her interior.
MSC Seashore will become the third of a total of fours vessels in MSC Cruises' innovative and ground-breaking Seaside class of ships, following MSC Seaside and MSC Seaview, which launched in 2017 and 2018 respectively, and the first of two enriched Seaside Evo ships with newly designed public spaces, more cabins and the highest ratio of outdoor space per guest of any ship in the Company's fleet. More than 65 per cent of the ship has been enhanced to make MSC Seashore a significant further evolution of her sister ships.
The 169,500 GT ship with a maximum capacity of 5,877 guests, will be equipped with the latest technologies to minimise her environmental footprint.
MSC Seashore will be fitted with a state-of-the-art selective catalytic reduction (SCR) system to reduce nitrogen oxide by 90 per cent and a next-generation advanced wastewater treatment system (AWTS) to treat wastewater to a very high quality where the end product is of a better standard than most land-based municipal waste standards around the world.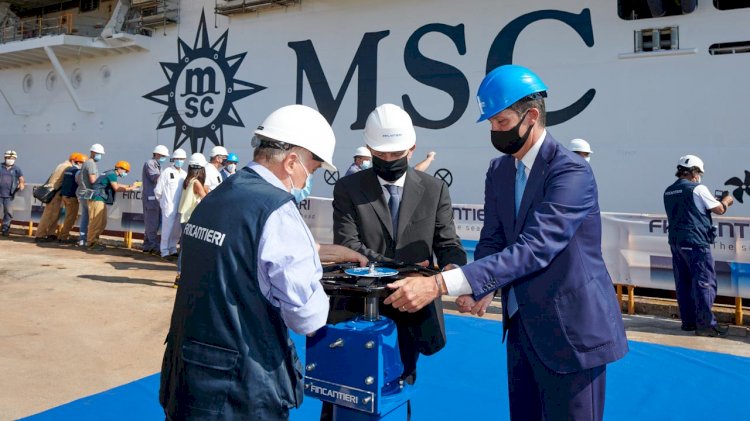 These features will add to other effective environmental technologies deployed on MSC Seashore, and across the Company's fleet, to minimise and continuously reduce environmental impact, and ensure even cleaner air emissions, including cutting-edge hybrid exhaust gas cleaning systems (EGCS) that removes 98 per cent of sulphur oxide from ship emissions; advanced waste management systems; ballast water treatment systems approved by the United States Coast Guard; latest-technology systems for the prevention of oil discharges from machinery spaces and various effective energy-efficiency improvements – from heat recovery systems to LED lighting. Additionally, MSC Cruises currently has on order three LNG-powered vessels once of which is currently under construction.
MSC Seashore will also be fitted with shore-to-ship power which connects a docked cruise ship to a port's local power grid to further reduce air emissions. This feature is broadly available across MSC Cruises' entire fleet and has been standard across all of the Company's new ships since 2017.