Titan LNG Delivers LNG Bunkers in Emden and Brunsbüttel
Two German ports added to Titan LNG's supply network in Europe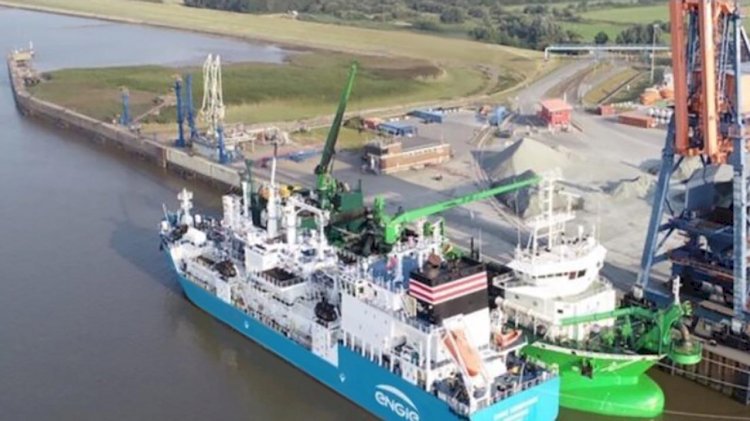 Photo: Titan LNG
Titan LNG chartered the Engie Zeebrugge last week and loaded LNG in Rotterdam.
On Thursday the 13th of August, the vessel arrived in the port of Emden where Titan LNG delivered just over 1000 tons of LNG to the car carrier Siem Confucius, owned by Siem Car Carriers and chartered by Volkswagen. Siem Car Carriers is the first owner to deploy LNG powered vessels for cross Atlantic Ocean trade.
After the first bunkering in Emden the LNG bunker vessel sailed on to deliver 150 tons to the DEME-owned dredger Scheldt River in the port of Brunsbüttel. Titan has supplied the Scheldt River regularly before, and now for the first time also in Brunsbüttel. This port on the entrance to the Kieler Channel is well positioned to become an LNG bunkering hub due to its strategic location. LNG bunkering activities will continue to increase in the future.
Michael Schaap, Commercial Director Marine at Titan LNG, added:
"The LNG bunkering operations in both Emden and Brunsbüttel mark the growth in Titan's ambitions into different locations and shows the availability of LNG in the ports of Europe. As Titan LNG, we are proud that these operations were executed safely and efficiently thanks to the excellent cooperation between all parties. We aim to deliver LNG anywhere and will add both Bio-LNG (BLNG) and Syn-LNG (SLNG), when available to decarbonize further."