Med Marine's tugboat was delivered to Abu Dhabi Ports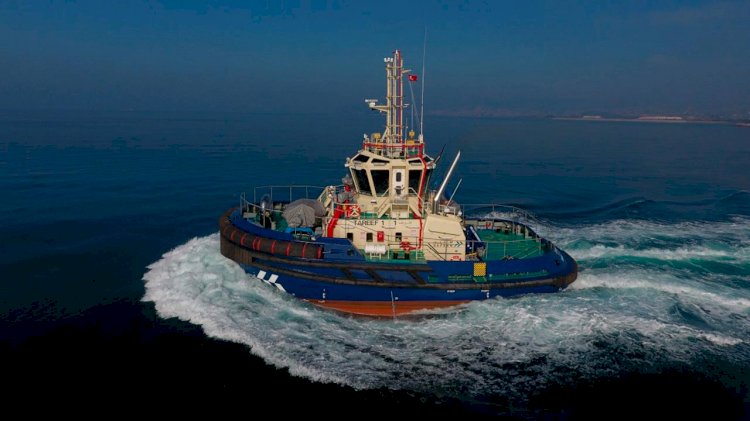 Photo: Med Marine
Med Marine, a global shipbuilder and tugboat operator, has completed the delivery of a MED-A2360 series tugboat to Abu Dhabi Ports' flagship Khalifa Port.
Stemming from an agreement signed between the two parties back in August 2019, Med Marine's MED-A2360 design is based upon Robert Allan's RAmparts 2300-MM tugboat model.
Featuring a versatile, multi-purpose, and compact ASD design, the vessel, Tareef 1, boasts efficient ship-handling, coastal towing, escort, general-purpose duties, and fire-fighting capabilities.
R. Hakan Sen, CEO, Med Marine, said:
"We are proud to announce the successful delivery of Tareef 1 to Abu Dhabi Ports. Like our other MED-A2360s currently in service, Tareef 1 is a powerful and agile vessel that possesses the manoeuvrability to operate within challenging port environments."
Compared to other 60 tonne BP designs, MED-A2360 series are shorter, more compact, but boast improved power and manoeuvrability, which allows them to counter challenges that may occur in narrow and shallow ports.
Med Marine's extensive experience in building this exclusive design has played a key role in ensuring the smooth delivery of these vessels. With eight MED-A2360s built to date, the shipbuilder and tugboat operator is set to produce three more of this increasingly popular support ship.