Freeport of Riga: Smart logistics is just one of the first steps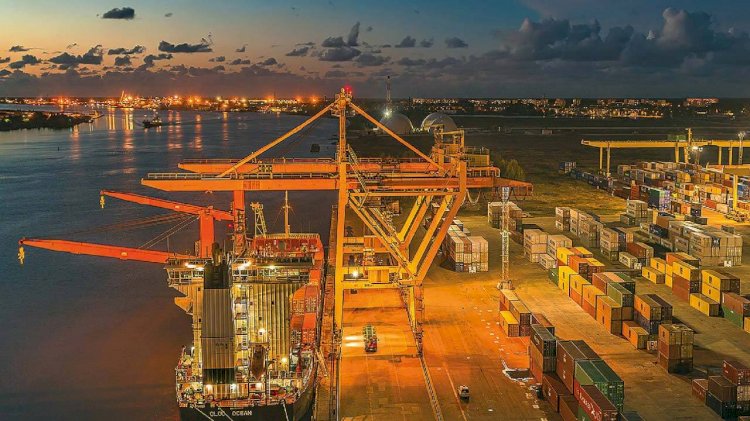 Stockholm hosted one of the most important events for Baltic Sea ports: the annual Baltic Ports Conference. This event is organised by the Baltic Ports Organisation or BPO, to which the Freeport of Riga belongs.
With 47 Baltic Sea ports as members, the goal of the BPO is to promote cooperation among regional ports and shipping to promote sustainable economic, social and ecological development, ensuring better regional competitiveness.
The 2019 Baltic Ports Conference focused on the rapid introduction of digitisation, technologies and innovation in daily port operations, and implementation of the smart port concept at various Baltic Sea ports.
Like every year, during the introductory session, experts and analysts discussed factors that will define the development of ports and shipping in future. One of the most surprising conclusions was that apart from geopolitical factors, environmental protection and technological development, changes in the global demography will have a considerable impact on the sector. As the global population increases and certain parts of the world age, it is expected that trade flows will be increasingly affected by regional specificities, services and knowledge. Loss of productivity will be offset by increasingly wider use of various technologies. Thus, even the traditional shipping and port sectors will have to adapt increasingly faster and implement digitisation, new technology and innovation projects.
For a considerable period of time, the concept of smart ports has been the most discussed topic during various sectorial events. During the 2019 Baltic Ports Conference, representatives of several ports presented their vision about the principles underlying smart ports and their implementation in various ports throughout the region. Though the smart port concept covers varied technological and innovative solutions, all participants agreed that the main goal of introducing such technologies and innovations is to promote sustainable development of ports not only from the point of view of economic efficiency and process optimisation, but also from the point of view of environmental protection and social responsibility.
Ansis Zeltiņš, the CEO of the Freeport of Riga, underlined:
"Smart logistics is just one of the first steps, as digitisation and big data are not an end in and of themselves. It is important to adopt a wider view of the ports - not only as providers of infrastructure and logistics, but also as an important part of urban communities. Societies of today and of the future want to be ever better informed. Advanced communication will be more and more important for the sustainable development of ports."