Brittany Ferries and Repsol extend agreement on LNG supply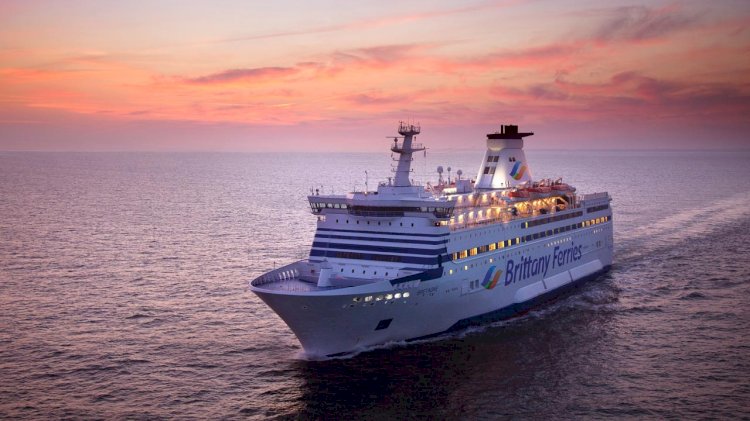 Photo: Brittany Ferries
Repsol will supply LNG to Brittany Ferries' operations in Spain. Under the agreement, the energy company will build two LNG bunker terminals at the ports of Bilbao and Santander, where Brittany Ferries conducts its Spanish operations. Each terminal will include an intermediate storage tank of 1,000 m3 to guarantee an uninterrupted supply.
Repsol will supply LNG bunker fuel to Brittany Ferries' Salamanca and Santoña during the ships' regular visits on routes linking Portsmouth, UK and northern Spain, beginning in 2022.
"Liquefied Natural Gas offers significant environmental advantages over traditional marine fuels, and we're extremely pleased to work with Repsol on LNG fuelling operations for our future ferries in Spain. Salamanca and Santoña will be our second and third LNG-powered vessels, and the first to operate to and from northern Spain. Repsol's expertise in the field of LNG refuelling and environmentally friendly fuels, as well as its ability to deliver to us makes them a trusted partner. These new terminals will allow regular, flexible and reliable deliveries during the calls of Salamanca and Santoña in our Spanish ports," said Frédéric Pouget, Fleet and Operations Manager Brittany Ferries.
Repsol's Wholesale & Gas Trading Director, Laura Rejón Pérez said:
"As energy leaders, Repsol has added LNG to its extensive portfolio of marine fuels. We consider natural gas as a key fuel in energy transition, and this agreement reflects our commitment to provide clean and affordable energy. The LNG bunker terminals in Bilbao and Santander will provide security of supply and flexibility. This project is a reflection of Repsol's commitment to providing solutions to our clients".
Salamanca and Santoña will follow in the wake of Honfleur (currently under construction in Germany and due to enter service early 2020) as the second and third LNG-powered ships in Brittany Ferries' fleet. LNG provides major environmental advantages, reducing carbon dioxide, and cutting sulphur dioxide, nitrogen dioxide and particulate emissions to almost zero. LNG also complies with the IMO 2020 regulation of the International Maritime Organization that will take effect on January 2020.