World's first CarbonClear certification to Lundin Energy's Edvard Grieg Field
Intertek's CarbonClear is the world's first certification program that independently verifies the upstream carbon intensity per barrel of oil or gas equivalent.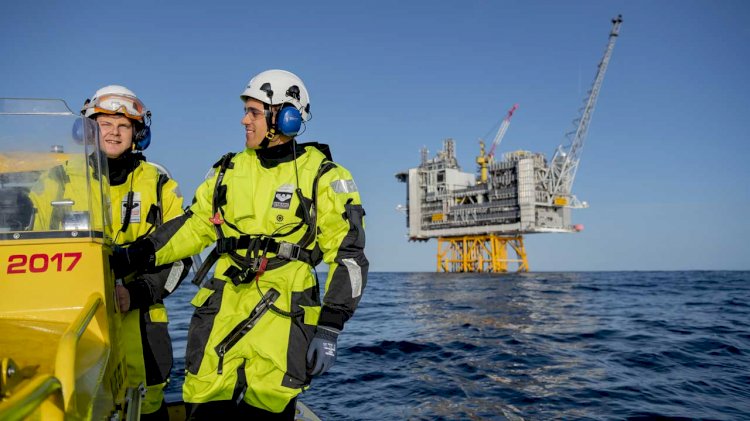 Photo: Lundin Energy
Intertek, a leading Total Quality Assurance provider to industries worldwide, announces the first certification awarded under its new CarbonClear independent upstream carbon intensity certification program. The first certification was awarded to Lundin Energy, one of Europe's leading independent oil and gas exploration and production companies, for its Edvard Grieg field in the central North Sea.
The CarbonClear Certification is designed to drive transparency, precision, and assurance of carbon emissions performance, while also serving as a catalyst for accelerating investment and performance in carbon footprint reduction across the energy sector, reducing emissions for current and future generations. In a recent independent survey*, 89% of investors said they would like oil & gas companies to adopt certifications that verify carbon transparency.
Intertek's CarbonClear will enable traders, refiners, regulators and other stakeholders to confidently rely on certified and standardized emissions intensities, to further compare and differentiate the value of production streams, and how the purchase of commodities from these streams impacts a company's or country's overall progress toward emissions targets across the energy value chain.
Alex Schneiter, Chief Executive Officer of Lundin Energy, said:
"Oil and gas will continue to play an important role in the future energy mix, but when it comes to emissions, we know not all barrels of oil are created equally. At Lundin Energy, we are proud of our Decarbonization Strategy, the investments made to materially reduce emissions from Edvard Grieg production, our leadership on low carbon intensity and our drive towards carbon neutrality by 2030.
The CarbonClear Certification for Edvard Grieg is an important part of that strategy and creates an independent and verified validation of one of the lowest carbon intensive fields in the world. If you can certify the provenance of a barrel of oil, it should have clear benefits for everyone in the value chain seeking to deliver a product which has inherently reduced emissions intensity, aiding the shift towards a lower carbon future and ultimately be an enabler for the energy transition."
The comprehensive CarbonClear process enables producers to spot clear and actionable high-impact emissions improvement opportunities by field across operations and supply chains and compare detailed performance year-over-year versus peers.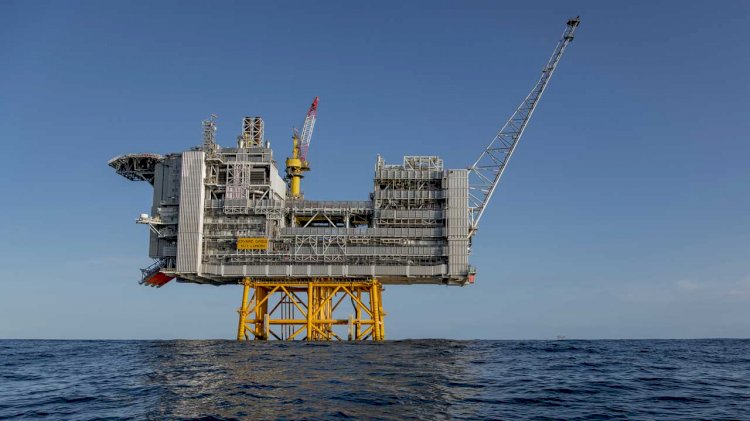 Today, an estimated 6% (Source: McKinsey1) of total global emissions originate from the production of oil and gas, but emissions vary significantly from field to field and opportunities exist to help operators gain transparency on where to improve to reduce climate impacts.
André Lacroix, Chief Executive Officer of Intertek, said:
"As more and more companies and countries make commitments to emissions reduction and even carbon neutral targets, stakeholders are looking for ways to confidently verify progress and differentiate performance in the market. Building on our position as the industry-leading provider of Total Sustainability Assurance solutions, Intertek's CarbonClear program enables companies to demonstrate their end-to-end commitment to sustainability, further incentivizing the industry in delivering the lowest carbon Oil & Gas production in the world. In fact, we envision a future where companies will require emissions certification before acquiring assets to ensure acquisitions are in alignment with their path to carbon reduction targets.
Certification under the CarbonClear program represents a historic shift in emissions transparency in the energy sector and is a meaningful step in the direction of emissions reduction. Our core purpose at Intertek centres around quality, safety and sustainability, and we are delighted to award the world's first Intertek CarbonClear certification to Lundin Energy and support their commitment to Sustainability and the drive toward a low-carbon future."
As part of the CarbonClear program, Lundin Energy's production from the Edvard Grieg field will carry the CarbonClear certification mark, and additional details of the certification are publicly listed for verification by investors, traders, refiners, regulators and other stakeholders in Intertek's Global Sustainability Directory.