Wintershall Dea will exit Russia
Wintershall Dea Joint Ventures in Russia economically expropriated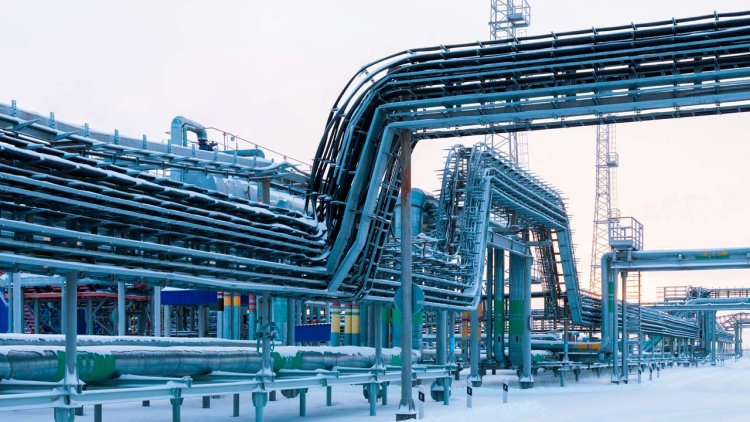 Photo: Wintershall Dea
The Wintershall Dea Supervisory Board approved a principle decision by the Management Board to exit Russia. As a consequence, Wintershall Dea intends to fully exit Russia in an orderly manner complying with all applicable laws and regulations.
CEO Mario Mehren:
"Wintershall Dea will end its Russian activities. Continuing to operate in Russia is not tenable. Russia's war of aggression in Ukraine is incompatible with our values and has destroyed co-operation between Russia and Europe. In recent months, limitations imposed by the Russian Government on operations of Western companies in the country and external interferences in our joint venture operations, made it impossible for Wintershall Dea to operate in Russia as before and resulted in an economic expropriation of the Joint Ventures in Russia."
The implementation of this decision will be done in compliance with all applicable legal obligations.
Wintershall Dea concluded that it no longer meets the criteria set out under IFRS for having control or significant influence over its Russian joint ventures. Therefore, in Q4, Wintershall Dea deconsolidated all its Russian participations. Until the intended exit is completed, the Russian participations will be accounted for as financial assets measured at fair value according to IFRS 9.
Following the deconsolidation, Wintershall Dea will no longer report financial or operational KPIs (including production and reserves) of the Russian joint ventures in its group financial statements, other than changes in fair value of the financial assets.
The fair value of the Russian joint ventures is significantly impacted by the external interference into the business models, namely, among others, the Russian Presidential Decree No. 943 dated 22 December 2022 and the decision of the Russian Government No. 2544 dated 30 December 2022 that retroactively reduces the prices at which the joint ventures can sell their produced hydrocarbons to Gazprom. Consequently, the company expects to record a non-cash loss from the deconsolidation of the Russian joint ventures that together with other Russia-related impairments, in particular on its participating interests in Nord Stream AG and WIGA Transport Beteiligungs-GmbH & Co. KG, amounts to a total of approximately €5.3 billion.
Since the start of the war in Ukraine, Wintershall Dea has prudently adjusted its financial framework and excluded Russian operations from its planning perimeter.
Having built significant flexibility during the year 2022, the company will take actions in line with its financial policy to maintain a strong balance sheet consistent with its investment grade rating commitment and in parallel profitably grow and diversify its business outside of Russia.