Webinar: Digitalization of DP management system
Looking for a digitalized, robust and cost-efficient solution for handling your DP System and its assurance? Join Global Maritime's webinar on Wednesday, May 13th at 14:00 CET.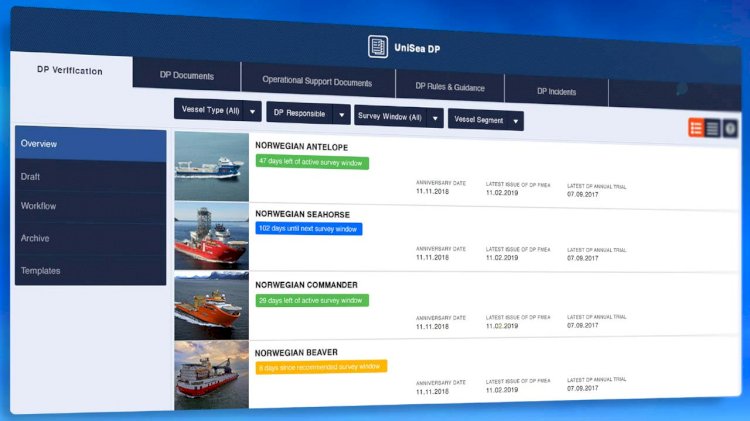 Photo: Global Maritime
Do you have a full overview of the DP assurance for your vessels? Convinced that the third-party DP Trials could be more cost and time efficient? Does your current solution give sustainable results from the DP assurance to be utilized across the fleet?
Using a digital DP Management system for both DP trials, DP documents, DP Incidents. Aligning these with up-to-date rules and guidelines results in a digital decision tool tailormade for a demanding future. Gaining a higher level of control of all DP related operational aspects, will enable you to save cost on both DP trials, decision making and day to day operations of your individual vessel and/or fleet.
Join Global Maritime's webinar "Digital DP Management System - DP Trials, Verification and Assurance" on Wednesday, May 13th at 14:00 CET! See link for detials and registration.
Agenda
Presentation of the DP Management System purpose and benefits
System build up
Live presentation of the tool in use
Prepared questions toward GM approach and industry expectation
Q&A session – All questions will be answered