VIDEO: NKT completed the repair of the Baltic Cable HVDC link in only 29 days
The Baltic Cable - a 250 km long power cable - interconnects the power grids of Sweden and Germany since 1994. At the end of April 2020, a cable section was damaged due to external impact.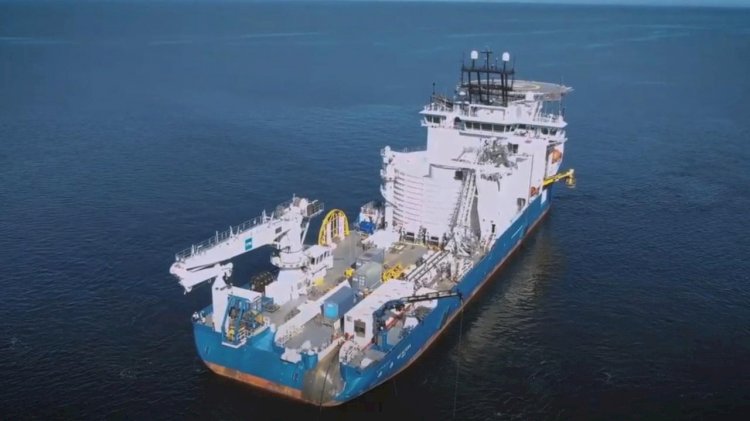 Photo: NKT
The power cable system was restored within 29 days from the initial fault notification and is now back in full operation.
Speed was essential when an anchor damaged the Baltic Cable power link interconnecting the national power grids of Sweden and Germany during the last days of April. NKT was awarded the contract to bring the 250 km 450 kV HVDC power cable back in operation as fast as possible.
After the initial notification NKT quickly mobilized staff and equipment for localization of the fault, de-burial and cut and seal operation onboard a subcontracted vessel provided by JD Contractor. The initial operation was swiftly conducted and within five days the exact fault position was located, the cable de-buried and cable ends sealed and prepared for repair. Within 29 days the Baltic Cable was repaired after efficient preparations and the final execution completed by the cable laying vessel NKT Victoria.