Start-up raises €10.5M to boost development of wingsail technology
AYRO raises €10.5 million capital from Ocean Zero, Bpifrance and Mer Invest to boost the development of its innovating wingsail solution to help decarbonize the maritime transport industry.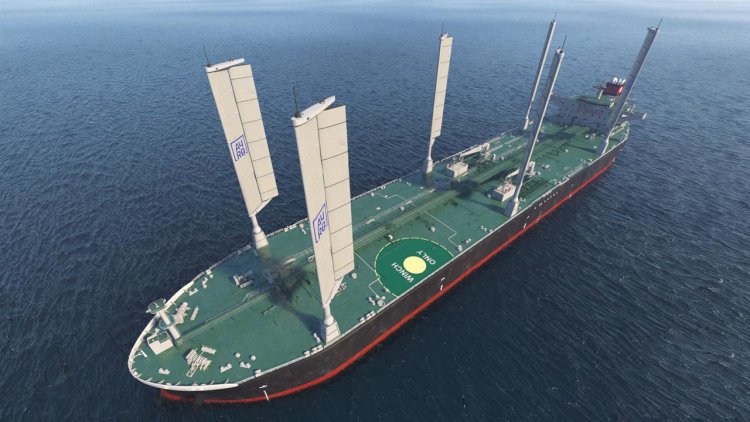 Photo: AYRO
AYRO, an industrial start-up that designs and delivers Oceanwings®, a wind propulsion hybrid system for maritime transport, raises €10.5 million capital from Ocean Zero (USA), Bpifrance (France) and Mer Invest (France).
Founded in 2018 by Marc Van Peteghem and Nicolas Sdez as a spin-off of the famous French naval architecture firm VPLP, AYRO designs, manufactures and sells Oceanwings®, a wingsail technology that can decrease fuel consumption on major cargo ships by as much as 45%.
The Oceanwings® system can significantly reduce CO2 emissions and help shipping companies comply with new environmental regulations, including the International Maritime Organizations' regulations that require a reduction in shipping emissions of 45% by 2050.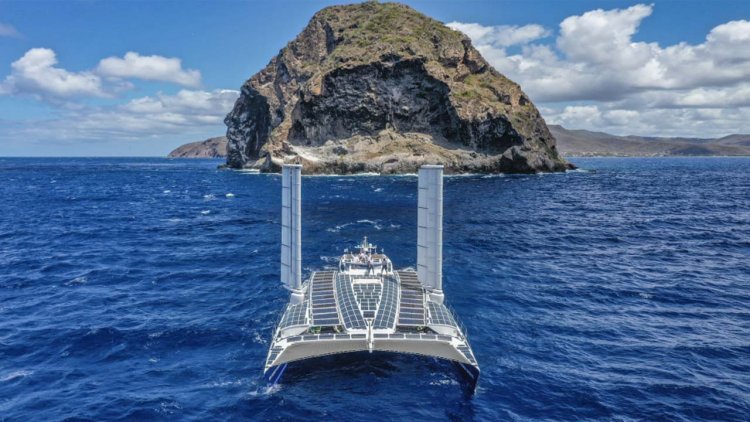 AYRO's unique patented technology was originally developed by VPLP Design for the BMW Oracle racing sailboat that won the America's Cup competition in 2010. Following a prototype from 2017 that tested the Oceanwings concept, two wings were installed on the catamaran "Energy Observer" in 2019. The boat is a floating laboratory that has been sailing around the world for the past 2 years promoting new propulsion technologies with zero harmful emissions.
Last year, AYRO signed a major contract for four Oceanwings363® wingsails to be fitted on the ship "Canopée," a roll-on, rolloff vessel under construction and chartered by ArianeGroup that will be launched next year.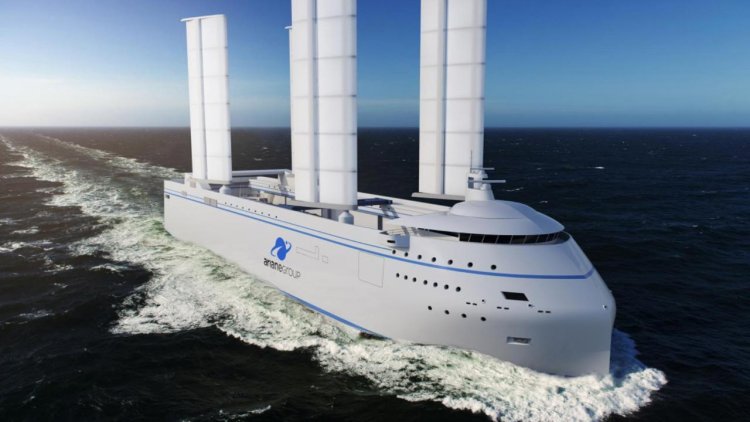 The funds raised in this investment round will be used to boost Oceanwings® development and industrialization, to start up a production facility in Caen-Blainville, Normandy, and to reinforce sales and marketing.
Stephen Petranek, operating partner of the lead investor, Ocean Zero fund, says:
"Chris Anderson, curator of the TED Conferences, created Ocean Zero to identify and support new innovative companies that have the potential to be game-changers in reducing maritime CO2 emissions, which are large contributors to climate change. AYRO is exactly such a company, employing world-class leading technology to assist ships at sea in significantly reducing fuel consumption. The AYRO system is simple, proven, computer controlled, and safe."
Jason Bigeard, Investment Director at Bpi France, says:
"The environmental impact is a current topic, especially within the maritime industry. Through the 'Plan Climat' of Bpifrance, we assist companies in their ecological and environmental transition plan and support those with a significant impact on the environment.
Thanks to recent regulations and the evolution of stakeholder awareness on environment issues, the market for hybrid wind propulsion is going to take off very soon."
Ludovic Gérard, CEO of AYRO, added:
"With shipping companies and shipyards increasingly interested in wind propulsion technologies, the market is expending fast. Thanks to this new funding, we will be able to answer that demand, demonstrate our unique technologies, and supply our flagship product, Oceanwings®."
Eric Plantier, a partner at Blueprint Partners who lead the transaction, says:
"We are very proud to have supported AYRO's management team in this fund-raising process. AYRO is leading the way in lowering the CO2 emissions of the maritime transport industry. With a great solution, a strong vision, a unique operational team, and highly dedicated and international investors, AYRO now has the ability to deeply impact the maritime industry and help achieve #netzero."