Silo.AI and Hurricane Unwinder collaborate in building weather forecasts
The computer vision algorithm that Silo.AI helped develop is able to forecast hurricane intensity at world-class accuracy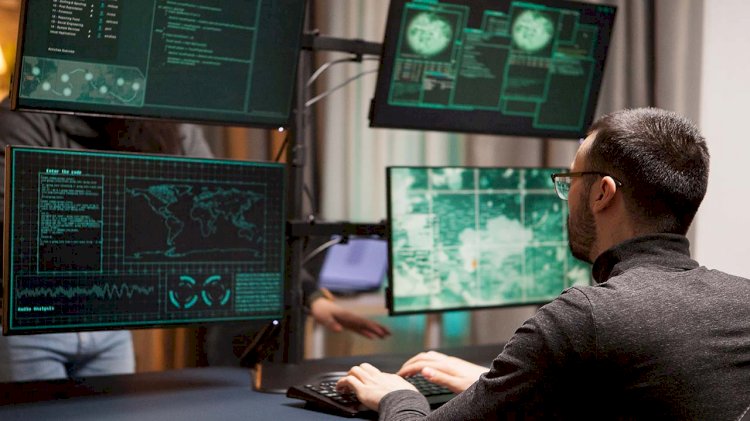 Silo.AI and Hurricane Unwinder collaborate in building weather forecasts of extreme tropical cyclones. Rapid intensity changes and intense storms are increasing due to climate change, resulting in one fifth of the world's population being exposed and at an annual cost of 30 billion euros.
The computer vision algorithm that Silo.AI helped develop is able to forecast hurricane intensity at world-class accuracy, currently up to 24 hours with the goal of predicting up to 96 hours in advance. The solution built by Hurricane Unwinder and Silo.AI won the ESA's Earth observation award Copernicus Masters in 2018.
Climate change is making intense storms more common and rapid intensity changes currently often come as a surprise. Hence inadequate warnings and preparations often lead to excessive damages. Hurricane Unwinder spun off from research at Finnish Meteorological Institute last year with the goal of replacing traditional numerical weather forecasts with a computer vision solution. In partnership with Silo.AI, they built an award-winning computer vision solution that predicts tropical cyclones in the coastal areas of the Atlantic, the Pacific and the Indian Ocean. The solution leverages high resolution satellite images and other parameters such as sea water temperature and weather forecasts.
Svante Henriksson, CEO of Hurricane Unwinder, says:
"Traditional numerical weather forecasts are not able to forecast the intensity of the storm at the same level of detail as satellite images do. There is no existing computer-vision-based product to predict intensity changes, although scientific research supports the approach. With the help of Silo.AI, we've been able to create the world's first forecasting solution with world-class accuracy."
Knowing the intensity of tropical cyclones is very important for both physical and financial preparation. A one-point change on the five-point Saffir-Simpson scale describing tropical cyclone intensity means a five-to-six-fold change in average damages. Tropical cyclones currently cause average annual damages of 30 billion euros with the disastrous 2017 Atlantic hurricane season alone having caused over 200 billion in damages.
Peter Sarlin, CEO of Silo.AI, comments:
"Hurricane Unwinder is a good example of a company with a strong basis in science and a clear vision for a field where they have over 15 years of experience. With 10 years of high-resolution satellite images of tropical storms, we were able to create a computer vision based AI solution for predicting these extreme conditions. We're proud to be part of such a high-impact project that has the potential to help governments and cities of some of the world's most populous areas."