Installation of two HVAC power cable systems in South East Asia
Longitude expanding in Taiwanese Power market with landmark infrastructure project – supporting the installation of South East Asian cable interconnector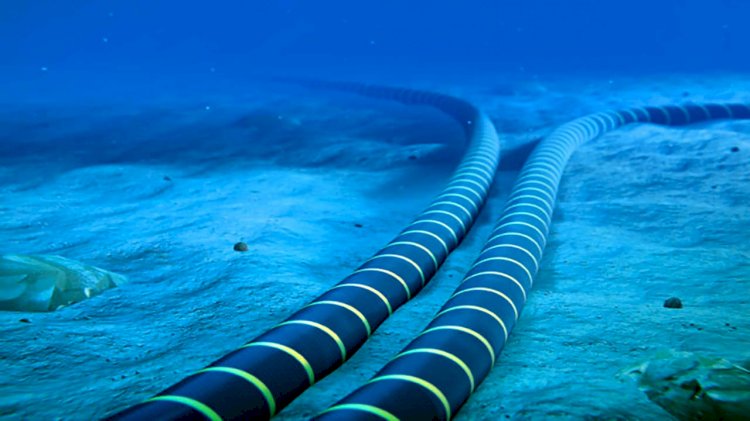 Photo: LOC Group
Longitude Engineering (Longitude), an LOC Group company, has announced it has been appointed to support LS Cables & Systems for the installation of two HVAC power cable systems in South East Asia. Longitude is the Engineering & Design Consulting arm of LOC Group, the premier international marine and engineering consulting firm.
Under the agreement, Longitude provided installation analysis, as well as design and engineer operation and mobilisation procedures to support the installation of the interconnector cables. Due to the close proximity of the cables, time constraints and vessel limitations, the Company helped develop innovative methodologies to enable the success of the project, including the use of shore landing structures, to allow for cable spacing and alignment, and second end landing to suit the project constraints.
The interconnector now connects two major power grids, using submarine cables. The project was initiated to solve the problem of power failures in sections of the existing submarine cables network, with the new cables installed better able to handle power loads.
This project, amongst others, is demonstrative of Longitude and LOC Group's proven record in successfully transferring knowledge and skills from one region to another, to the benefit of its clients. In this instance, from Europe to South East Asia, supporting the Asia Renewable and Power Infrastructure Market in Taiwan, Japan, Korea, Vietnam, Indonesia and Australia. The project was executed by the Group's Singapore office, with support from LOC's European offices.
Riccardo Felici, Longitude Engineering, commented:
"Longitude, along with the wider LOC Group, was pleased to support on this landmark infrastructure project. We successfully transferred our experience and knowledge gained in the European market to benefit the burgeoning renewables market in South East Asia.
By utilising our 24/7 service delivery, from LOC's worldwide presence, we were able to deliver the project on schedule and in record time. Alongside this project, we have also been involved in an extensive list of other work as the offshore renewable industry in Asia develops and gains momentum. These projects ranged from engineering design to transport engineering and training support."
Kwang Seok Kim, Project Director at LS Cables & Systems, commented:
"We were very pleased with the speed Longitude were able to process our requests on a real time basis. The Group's knowledge and capabilities were impressive, and we were provided with continuous support by their team. The high level of assistance we received was instrumental in helping us deliver the project on schedule."