Royal Navy sailors to get Canadian polar training
More Royal Navy sailors will be trained in taking ships into challenging polar waters thanks to a new collaborative agreement with the Canadian Coast Guard.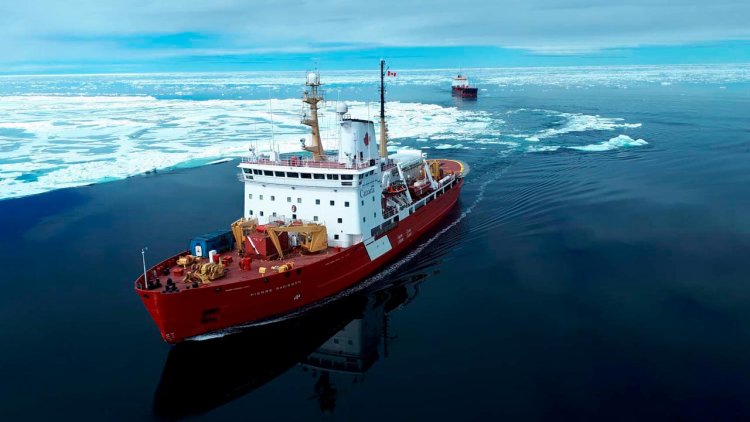 Its sailors will benefit from Canadian training in navigating through icy waters, breaking sheets of ice where necessary, while Canadian Coast Guard personnel will have operational training opportunities and gain experience with crewless technology with the Royal Navy.
The agreement was signed between the two NATO nations at the Canadian Coast Guard's (CCG) headquarters in Ottawa by its Commissioner, Mario Pelletier, and Second Sea Lord Vice Admiral Nick Hine.
The agreement follows an initiative in early 2020 which saw several watchkeeping officers from HMS Protector, the UK's sole ice patrol ship, gain valuable experience in ice operations aboard a CCG vessel.
The Canadian Coast Guard maintains a constant presence in Arctic waters during the navigable season, and in 2020 alone its icebreaking fleet collectively sailed the equivalent of nearly five and a half times around the world through the waters of the perilous region.
The Canadians have a large fleet of around 20 icebreaking vessels, from hovercraft to heavy and light icebreaking and long endurance ships, to keep marine traffic moving safely through or around ice-covered waters.
Their fleet of icebreakers helps keep Canadian ports open for business year-round, freeing vessels beset in ice, maintaining routes, escorting ships through ice-covered waters and organising convoys in favourable conditions among other responsibilities.