Roxana Shipping completes a major technology upgrade project
Roxana Shipping teams up with Navarino to install 'game-changer' Fleet Xpress with Infinity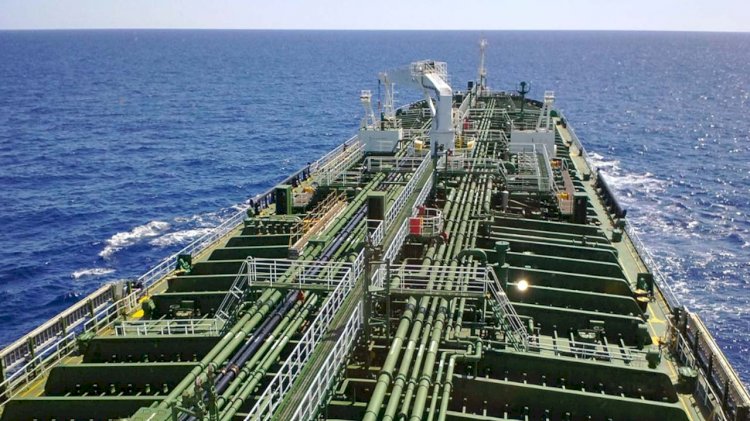 Photo: Navarino
Roxana Shipping has recently completed a major technology upgrade project that saw the company install Inmarsat Fleet Xpress (FX) on all 10 of its tanker fleet.
The project has provided each vessel with the 2 Mb FX package in combination with Infinity Plus and Cobham 60 GX antennas, resulting in a significant bandwidth and technology boost for both their business and crew welfare requirements.
Stelios Kontozoglou, IT Manager and company Cyber Security Officer for Roxana, said:
'Having recently completed the roll-out of Fleet Express on our tanker fleet with Navarino, we are more than happy with the benefits that the system offers. The increased bandwidth and lower latency has been a game-changer, facilitating a number of possibilities that were just not feasible before, including easier remote support, faster, low-cost crew internet and the ability to exchange large amounts of data with the vessel without restrictions or monthly quotas.
Furthermore, the lower latency makes a big difference to using on-line applications such as remote inspections and audits, remote control, teleconferencing and so on. Cost control is also made much simpler thanks to FX's fixed fee, All You Can Eat model each month, with no unexpected cost surprises. The FX installations went smoothly, without any issues and the Navarino support team was always on hand and ready to assist. Fleet Xpress coupled with Navarino's Infinity has given us a strong foundation and the infrastructure to introduce other advanced applications going forward.'
Ioannis Brougiannakis, Navarino's Account Manager for Roxana, said:
'Communication is an essential part of the ship's infrastructure as it links people and systems on board to the shore office. In addition, the reliable, high-speed crew internet that FX provides is a must-have and is especially important now during these difficult times. Our Infinity platform provides an ever-growing list of tested, functional tools for ship operators and combines well with our 24/7 5-star customer experience that we strive to offer all our customers. Navarino is very proud of our partnership with Roxana Shipping and we look forwards to working closely with them for many years to help them meet all of their technology needs.'
Roxana Shipping S.A was established as a ship management company in 1997. The company currently operates 10 modern chemical tankers and 3 bulk carriers through another affiliated company.