Rowan Viking drilling rig back at the Edvard Grieg field
Following a complex, but successful marine operation, the Rowan Viking drilling rig has now hooked up to the production platform, ready to drill more production and injection wells.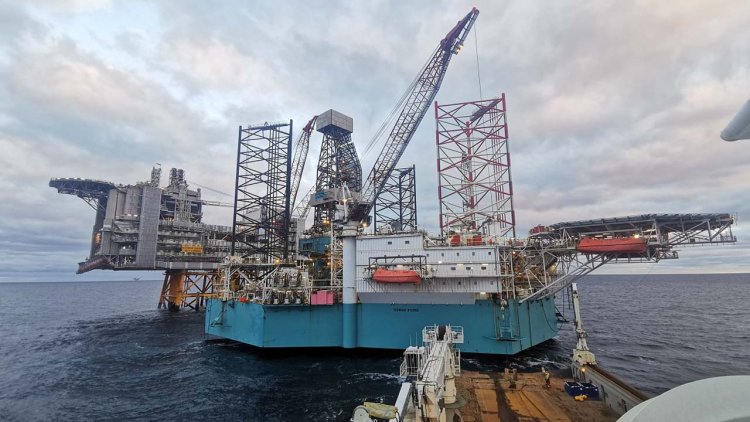 Photo: Lundin
This is the same rig that drilled all the production and injection wells on the Edvard Grieg field during both the development and production phases.
The Rowan Viking has been stationed in the Åmøy fjord, preparing for the assignment. Last weekend, the rig retracted its legs and embarked upon the tow-out to the field. This is a complex operation that requires good planning and a high level of precision.
Several vessels are involved, both for anchor-handling and to tow and manoeuvre the rig into place, alongside the Edvard Grieg platform. It has now been secured on the seabed, with a gangway connection to Edvard Grieg.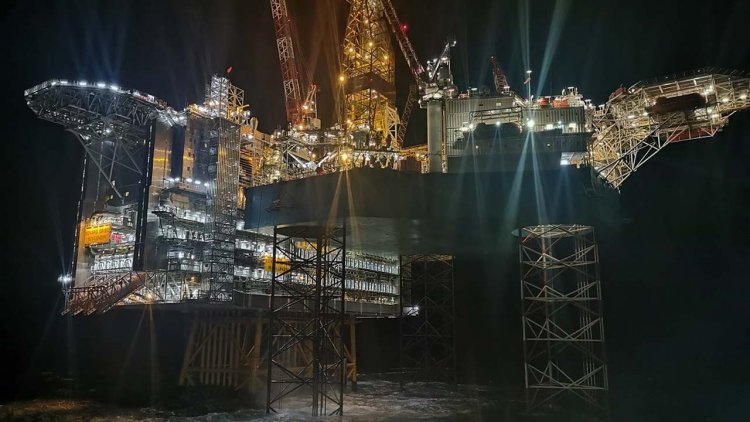 The Edvard Grieg platform is designed to not have its own drilling equipment on board. Instead, a separate drilling rig is used, one that has the option of pushing the actual derrick out, making it possible to drill straight down through the platform deck at Edvard Grieg.
According to current plan Rowan Viking and Edvard Grieg will be joined partners until late October.