Port of Sines starts bunkering operation with natural gas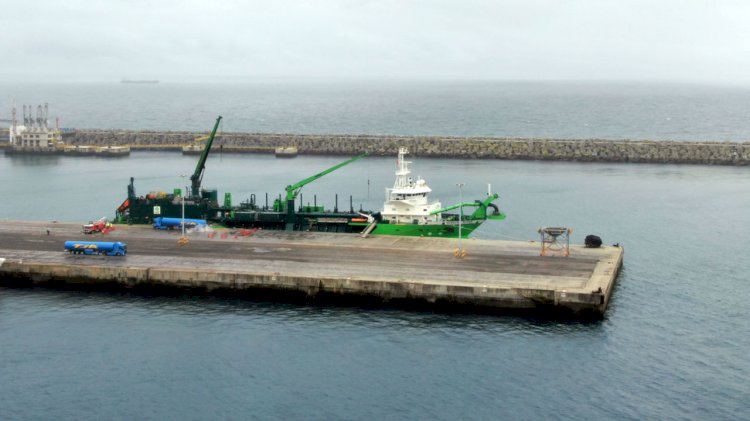 Photo: Port of Sines
The Port of Sines adds another debut to its achievements. The first bunkering operation in mainland Portugal using Liquefied Natural Gas (LNG) was carried out in Sines last February 29. The dredge vessel "SCHELDT RIVER" inaugurated this type of operations, demonstrating the capacity of this port to adapt to the needs of its customers.
The operation carried out, known by the expression truck-to-ship, is characterized by the supplying of LNG to the ship through a tanker truck parked on the quay. In this particular case, the LNG was loaded into the tanker truck at the filling station of the Natural Gas Terminal and supplied to the ship docked at the Multipurpose Terminal, with the entire operation taking place in the Port of Sines' ​​jurisdiction area.
Despite being an operation that does not present many risks, all procedures were activated in order to guarantee a complete safe supplying, regarding that the Port of Sines' safety department is already trained to handle this type of product.
Procedures like this highlight the capacity and importance of the Port of Sines in the national panorama, at the same time that they meet the European Community guidelines that aim to decarbonize the economy, using Natural Gas as a transition fuel for even more ecological alternatives, reducing pollution atmospheric emissions and greenhouse gas emissions.
This type of operation was carried out in the country, for the first time, in December 2017, with the supply of the cruise ship AIDA Prima in the Port of Funchal.