Port of Sines invests in pilot training for new megacarriers
The training takes place in Sorrento, Italy, at the MSC - Mediterranean Shipping Company Training Center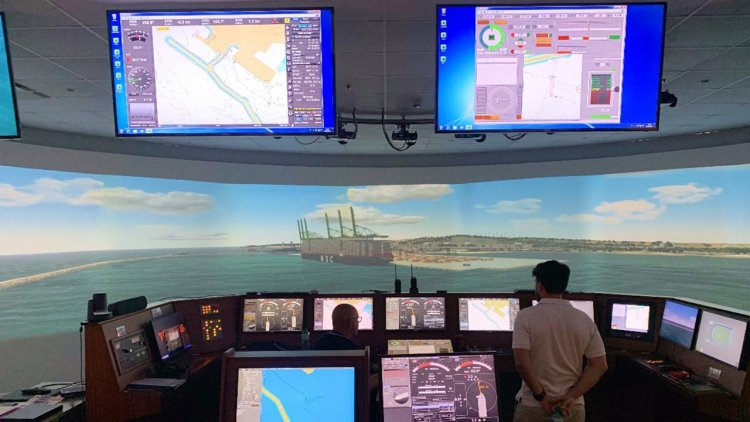 Photo: Port of Sines
The pilotage staff of the Port of Sines is participating in a training simulator that aims to evaluate risk and resources to perform maneuvers of container ships with a capacity of up to 23,000 TEU (20-foot containers) and lengths between 366 and 399 meters.
The training takes place in Sorrento, Italy, at the MSC - Mediterranean Shipping Company Training Center, one of the main operators at the port, and is divided into three groups spread over August, September, and October.
The parameterised scenarios simulate the geophysical characteristics of the Port of Sines, creating situations in various operating contexts, from extreme weather conditions to the possibility of emergency due to technical failure and testing of new ship models, ensuring increased efficiency and optimisation of maneuvers.
Part of the Port of Sines Strategic Plan and the planned and ongoing investments, such as the third phase of expansion of Terminal XXI, the expansion of the East Breakwater and the new Vasco da Gama Terminal, this action translates into the improvement of skills and the progressive qualification and advanced training of all staff, strengthening the ability to receive the world's largest ships, which already call Sines today.