Port of Kaohsiung's container terminal officially open for business
Terminal-wide automation and smart operations will be further supported by comprehensive standalone-5G, fiber-optic, and Internet of Things (IoT) systems coverage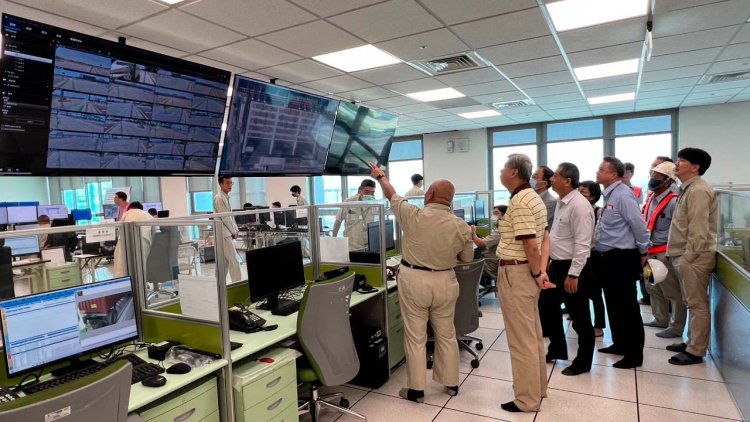 Photo: Port of Kaohsiung
Port of Kaohsiung's 7th Container Terminal formally commenced operations on May 1st (2023).
The 7th Container Terminal's 5 container wharves are the nation's largest, with maintained depths of -18m and a combined length of 2,415m capable of concurrently berthing four 24,000-TEU VLCSs.
The terminal will also be the first in the nation to install remotely controlled 25-container-outreach ship-to-shore (STS) cranes, fully automated driverless transtainers, and smart gate controls in both quay and inland operations areas. Terminal-wide automation and smart operations will be further supported by comprehensive standalone-5G, fiber-optic, and Internet of Things (IoT) systems coverage; Evergreen Marine's own fully automated terminal operating system (TOS); and real-time power monitoring system, ensuring the 7th Container Terminal's role in global and regional shipping as a highly automated and intuitive, advanced container terminal.
TIPC Chairman Hsien-yi Lee remarked that the 7th Container Terminal is home to "Taiwan's first automated container-handling wharves." "The UAVs, remote control technologies, and AI systems already installed," he continued, "will noticeably increase operational efficiencies at the terminal's container yards while significantly upgrading the quality of the port's working environment."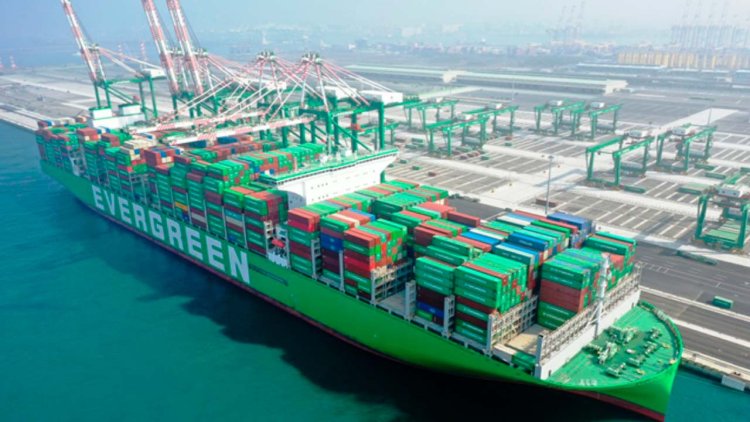 The onset of the worldwide COVID-19 pandemic in 2020 brought widespread shortages in available labor and unplanned port lockdowns, resulting in a global rash of shipping schedule delays, port congestion, and container-handling mistakes and mishaps. Although major shipping companies have all already fully transitioned to digital information platforms, most ports still lack the artificial intelligence (AI) and automated infrastructures necessary to effectively utilize digital data. Thus, highly labor-intensive port operations became a major impediment to global shipping operations during the recent pandemic. Today, even with the continued and steady waning of pandemic-related disruptions, fully automated, fully digitalized operations remain a key element in modern port transformation. Thus, TIPC and Evergreen Marine jointly allocated NT$40.95 billion for related preparations and, in less than 5 years' time, have together made the nation's first fully automated container yard a reality and created the necessary conditions for delivering world-class, state-of-the-art port operations for decades to come.
"Developing and implementing pioneering innovations is a difficult path to take," notes TIPC Chairman Lee. "It is a path that has been made all the more difficult by the recent pandemic and severe labor shortages, both of which greatly increased the engineering problems in need of resolution. TIPC, working with core project partners CECI Engineering Consultants and Union-Tech Engineering Consultants, worked closely with Evergreen Marine for over four years, engaging in the regular consultations, discussions, and decisions necessary to apply advanced engineering methods, tendering strategies, and closely synchronized work schedules to overcome a myriad of difficulties and complete the 7th Container Terminal in the shortest possible timeframe. In the process, we have significantly enhanced our competitive position and attractiveness in the fast-changing shipping market and created the most-modern mega container terminal in the Asia Pacific region."
TIPC is also continuing to rationalize Port of Kaohsiung's container wharf allocations and infrastructures to maximize resource utilization and operational effectiveness, promote long-term resilience, and further bolster the competitiveness of Port of Kaohsiung as a global hub for container shipping and of Taiwan's international commercial ports in general.