Ocean Gate statement lost Titanic tour sub crew
OceanGate said in a statement Thursday that all five passengers of its Titan submersible that went missing Sunday during a visit to the 1912 wreck of the Titanic are believed to be dead.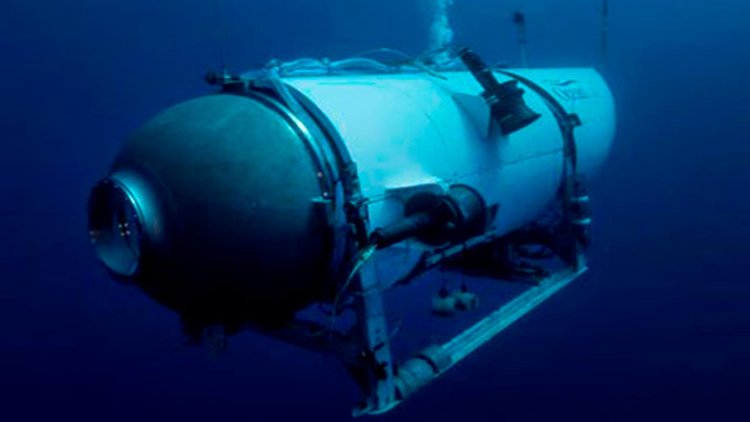 "We now believe that our CEO Stockton Rush, Shahzada Dawood and his son Suleman Dawood, Hamish Harding, and Paul-Henri Nargeolet, have sadly been lost," OceanGate said in a Thursday statement.
"These men were true explorers who shared a distinct spirit of adventure, and a deep passion for exploring and protecting the world's oceans," the statement continued. "Our hearts are with these five souls and every member of their families during this tragic time. We grieve the loss of life and joy they brought to everyone they knew."
The U.S. Coast Guard said in a Twitter post earlier Thursday that a remotely operated vehicle discovered a debris field within the search area for the Titan submersible. At a press conference later in the afternoon, the Coast Guard confirmed the debris was "consistent with catastrophic loss of the pressure chamber."
"Upon this determination, we immediately notified the families," said Rear Adm. John Mauger, the First Coast Guard District commander, at the press briefing. "On behalf of the United States Coast Guard and the entire unified command, I offer my deepest condolences to the families. I can only imagine what this has been like for them."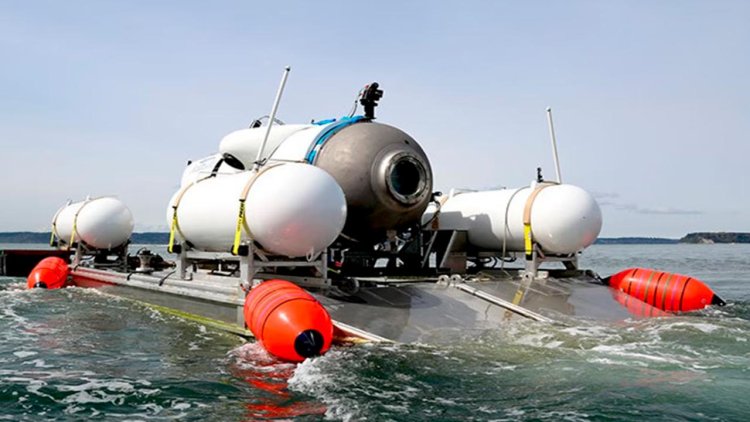 Mauger added that the debris was found about 1,600 feet from the bow of the Titanic ship wreckage that lies more than 2 miles beneath the ocean surface, which is where the Titan submersible was headed before it lost communication less than two hours into its dive on Sunday. He said remotely controlled vehicles will continue to remain on the scene to gather additional information about the debris.
"And so we will begin to demobilize personnel and vessels from the scene over the course of the next 24 hours," Mauger said. "But we're going to continue remote operations on the seafloor, and I don't have a timeline for when we would intend to stop remote operations on this floor at this point."
When asked about whether efforts will be made to recover the passengers of the Titan, Mauger said it is an "incredibly unforgiving environment down there on the sea floor, and the debris is consistent with a catastrophic implosion of the vessel."
The submersible Titan—a 21-foot vessel—as well as its five-person crew, disappeared in the Atlantic Ocean on June 18 just over an hour into their OceanGate Expeditions tour while en route to the RMS Titanic wreckage.
Following Titan's disappearance, a massive search-and-rescue mission was launched to find the passengers onboard.
Prior to the discovery of the debris, Coast Guard officials estimated that Titan's 96-hour oxygen supply was expected to run out in the morning of June 22.