NYK to trial mooring system to suppress hull shaking with JERA and TMS
The companies will install DynaMoor at the coal discharging berth and operate it in actual cargo operation from 2024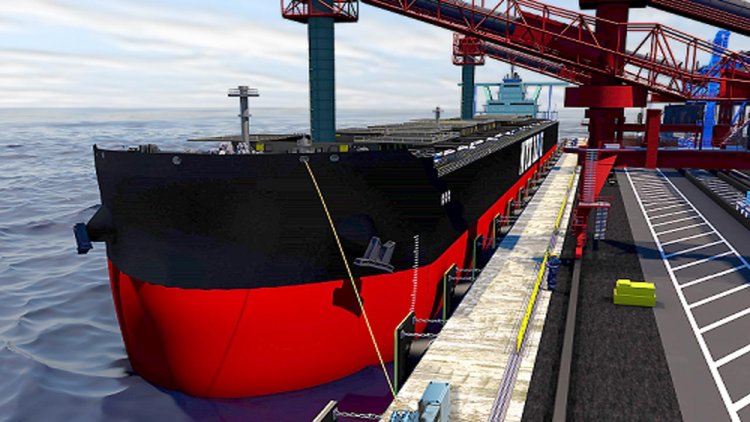 On September 27, NYK signed a basic agreement with JERA Co., Inc. and Trelleborg Marine Systems Australia Pty Ltd. (TMS), an Australian marine port materials manufacturer that is a group company of Swedish polymer manufacturer Trelleborg AB, to conduct a trial operation of DynaMoor, a mooring system that suppresses hull shaking.
The three companies will install DynaMoor at the coal discharging berth of JERA's Hitachinaka Thermal Power Station (Ibaraki Prefecture) and operate it in actual cargo operation from 2024 to verify the effect of reducing the movement of moored ships and improving the safety and cargo handling efficiency of port operations.
DynaMoor, developed independently by TMS, is a system that is installed on the pier instead of the bit that connects the mooring line of the ship. DynaMoor can be installed in a small area and adjust the tension of the mooring lines using electronically controlled hydraulic dampers to reduce hull shaking.
At many ports facing the open sea, hull shaking caused by sea swells and long-period waves has led to cargo-handling interruptions and ship evacuations, reducing port operation efficiency. This problem has not been solved in Japan due to difficulties in reducing hull shaking by keeping constant tension on the mooring line from the ship. Large-scale facilities are generally required to adjust tension from land.