Novorossiysk named the cause of the oil spill in the port
The spill area was about 200 sq. m, and the volume of the spilt oil is about 12 cubic meters.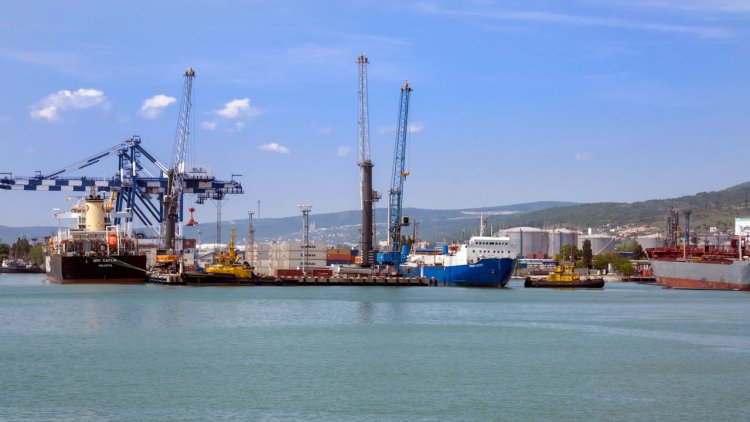 An oil spill occurred on Aug 7 at the oil terminal pier operated by Caspian Pipeline Consortium in Yuzhnaya Ozereevka, Novorossiysk, Russia, Black sea.
The oil spill covered some 200 sq meters of harbour basin around the pier. The spill was fenced off with booms, cleansing followed. In initial news, pipe or loading arm burst was mentioned, it was said also, that at the time of an accident tanker was loading crude, but the ship's name wasn't revealed.
As of Aug 9, the reason for the release of oil at the CPC sea terminal near Novorossiysk during the loading of the Greek tanker Minerva Symphony has been named the destruction of the internal cavity of the hydraulic compensator of the outboard mooring device. This was reported by the CPC press service.
TASS reports:
"On August 7, 2021, at 16:49 Moscow time, oil was released at the CPC Marine Terminal in Yuzhnaya Ozereevka while loading the Minerva Symphony (Greek flag, Piraeus port of residence) on an external mooring device."
As noted, the cause of the incident was the destruction of the internal cavity of the hydraulic compensator, which is an integral part of the TLU.
Earlier it was reported that outside the coastal zone in the Black Sea near Novorossiysk, crude oil was released from the Greek tanker Minerva Symphony.
To localize and liquidate the spill, 17 specialized vessels were deployed. Some 12 cubs. meters was collected.
Investigation of the incident is underway.