Moscord unlocks big data value for shipowners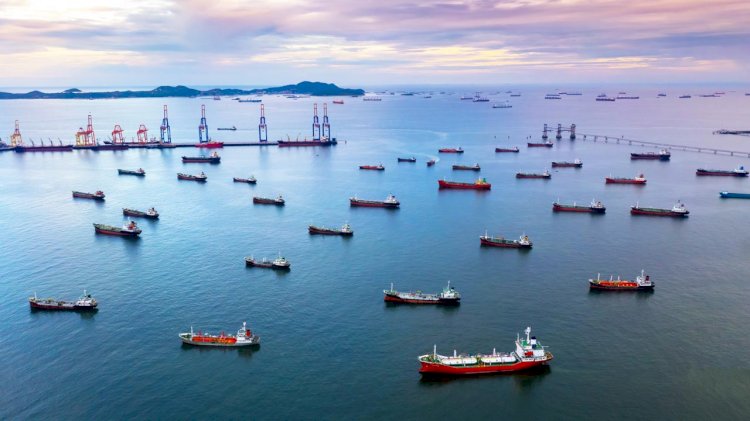 Moscord is launching a new service enabling shipowners "to turn their big data into procurement savings", while simplifying purchasing, tailoring consolidated product catalogues and driving business efficiency. The fast growing maritime e-marketplace, headquartered in Singapore, uses its established digital competency to give owners a previously unobtainable understanding of exactly what their ships buy, allowing them to easily manage, improve and gain optimal value from fleet-wide procurement.
Moscord has rapidly established itself as a disruptive force in the ship supply segment – delivering a digital trading platform where users can buy directly from suppliers, while suppliers build valued relationships with customers. The site, often compared to 'Amazon for shipping', offers over 200,000 quality products, with on time, last-mile delivery to worldwide ports and locations requested by customers.
However, according to Michael Klint, Director of Operations at Moscord, the marketplace is only "the tip of the iceberg." There's a great deal of added value for customers, he says, beneath the surface. Michael Klint comments:
"Shipowners are sitting on a wealth of big procurement data, but are currently lacking the tools to monetise that. That's where we come in. Moscord can help manage that data to provide powerful analytic insights, helping owners understand the totality of what they buy, how spend data deviations can lead to loss making decisions, and where to focus their energy to save money."
Klint notes that current procurement practice often leaves individual ships in a position of ordering their own supplies, meaning that the number of lines purchased across a fleet can often run into the many tens, sometimes hundreds, of thousands. This leads to a lack of standardisation, management understanding and value for money in what is, he says, a complicated procurement process.
However, if that data can be gathered – exposed to AI, machine learning and careful 'cleaning' – the number of lines can be drastically cut to create a standardised catalogue that all parties across an organisation adhere to, allowing favourable prices to be set and contracted directly with suppliers. The result is simple, clear and peak value procurement.
Klint states:
"Suddenly management teams are in complete control. They understand what has been bought, where and by whom, can identify trends and conduct detailed spend analysis. A new catalogue can be tailored for their individual organisational needs with optimal, agreed pricing levels – in turn this allows for increased automation of processes, reduced administration and, as a result, far greater business efficiency. And the beauty of it all is that owners already have the data they need to access all these benefits – they just need a little expertise to unleash that potential. Moscord is on hand to help."
Moscord is now offering data services that encompass data cleaning and structuring, demand and spend analysis, catalogue data administration, order processing and delivery logistics, tender and sourcing services, supplier catalogue creation, and more.