CyberOwl optimises the cyber resilience of the shipping sector in Singapore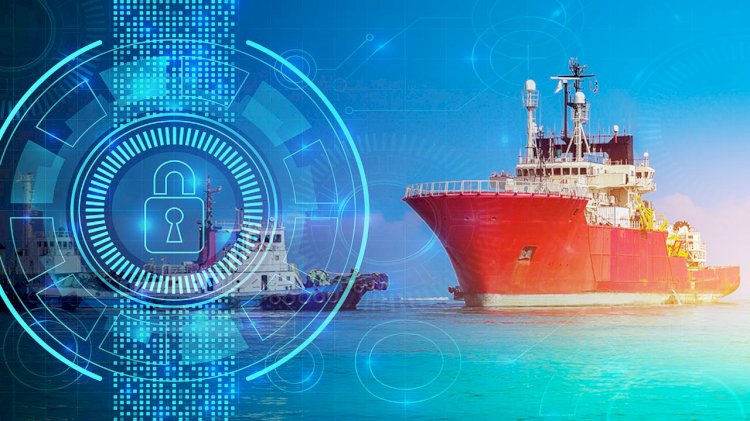 CyberOwl, a UK-based startup specialising in protecting industrial systems from cyber-attacks, has been selected as a founding member of the Eastern Pacific Shipping ("EPS") accelerator powered by Techstars, a first-of-its-kind global innovation programme run directly by a shipping fleet operator.
CyberOwl is the only cyber security company to be selected into the programme, following a highly competitive process narrowing down to less than 1% of the hundreds of marine technology businesses that were identified.
In the wake of increasing digitalisation and automation, the shipping sector is grappling with the challenges of managing the cyber risks to vessel systems. Global threat intelligence suggests a steady increase in threat actors particularly targeting the maritime sector, leading to the U.S. Coast Guard issuing a safety alert warning in July 2019 to all shipping companies to be vigilant to cyber risk. In addition, Royal Carribean Cruise Lines reports that they are at the receiving end of an estimated million cyber-attacks every day.
Regulators and charterers are mounting pressure on fleet operators to improve their vessel cyber resilience. Effectiveness of the cyber risk controls onboard ship systems is increasingly becoming a standard part of ship inspections, leading up to regulation by the International Maritime Organisation requiring fleet operators to appropriately address their cyber risks by 1 January 2021.
Through the programme, the CyberOwl team will work closely with multiple stakeholders across EPS and other organisations across the shipping supply chain in Singapore, to ensure CyberOwl's proposition optimises the cyber resilience of the shipping sector and helps operators comply with impending regulation. The programme provides unparallelled access to the operations and expertise of the EPS team, one of the largest privately-owned shipping fleets globally, who have over 60 years of experience across multiple shipping segments.
CEO of CyberOwl, Dan Ng, said:
"Cybersecurity has been a nice-to-have in the maritime sector. This is now changing as the risk escalates and regulation catches up. It is clear that Eastern Pacific Shipping recognises the criticality of improving the cyber resilience of the systems onboard their vessels and are spearheading the move to raise the game across the shipping sector. Being part of EPS Techstars is an important first step for CyberOwl to establish our presence in the Singaporean market, one of the world's leading maritime clusters."
Head of Open Innovation at EPS, Gil Ofer, said:
"As we transition into the era of smart, connected vessels, we at EPS believe that the risk of 'cyber piracy' will only increase over time; by partnering with CyberOwl we aim to secure ourselves and the shipping industry well in advance. We are very excited to have them onboard our inaugural program and look forward to assisting them in building a permanent presence here in Singapore."