Mimic Condition Monitoring System is selected for UK Ministry of Defence
James Fisher Mimic's (JFM) Condition Monitoring System selected by Ministry of Defence (MoD) to maintain the UK Royal Navy's future Type 26 Frigate fleet.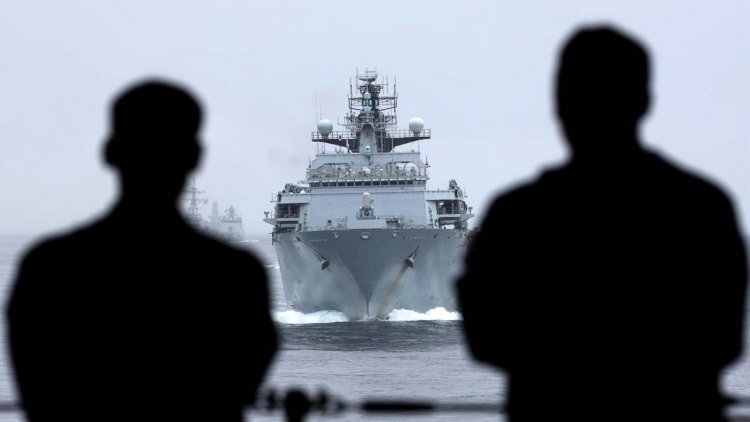 Photo: Royal Navy UK
Aligning with the UK Royal Navy's (RN) maintenance strategy on-board the revolutionary Type 26 Frigate, JFM has been selected by the UK MoD to integrate its Mimic Condition Monitoring System to enable performance management, providing operational assurance.
Replacing the current Type 23 Frigates, the future Type 26 Global Combat Ships have been designed by BAE Systems using the latest technologies and integrated systems, including JFM's Mimic Condition Monitoring System.
Having utilised condition-based maintenance (CBM) for many years, the UK RN will continue to adopt Mimic to seamlessly capture, connect, and combine all vessel data. This will provide actionable insights into the health and performance of machinery on the Type 26 Frigates, anywhere in the world, at any given time; thereby improving reliability, increasing uptime, enhancing safety, and saving money.
To assist in the overall maintenance of the vessels, Mimic will analyse vibration data, fluid quality, performance and efficiency, to inform a data-driven, proactive maintenance strategy.
These measurable and recordable parameters influence day-to-day operations on-board each vessel by eliminating unscheduled breakdowns, helping to reduce maintenance costs, increase operational productivity and improve safety.
Paul Mount, general manager at JFM, says:
"It's a significant moment in the history of JFM and our relationship with the UK MoD. It's a milestone that will see the Mimic Condition Monitoring Software used more extensively on-board the state-of-the-art Type 26 Frigates. Because the ships being built now have an expected life of more than 25 years, our challenge was to think ahead and provide a condition monitoring solution to fulfil future requirements, and what followed was a period of development to enhance the Mimic Condition Monitoring software to ensure it would fulfil those specific requirements, and satisfy the condition monitoring demands of future warships. We are all immensely proud of our contribution."
The UK programme to develop the Type 26 Global Combat Ship for the RN is well underway with the first Type 26, HMS GLASGOW, to be delivered to the RN in the mid 2020s. In November last year, JFM officially handed over the enhanced version of its Mimic 4 software to meet the MoD's contractual requirements, completing phase one of the software installation project. The next phases will see the testing, implementation and roll out of the software across the fleet by the end of this year.