Lauritzen Bulkers signs the Neptune Declaration on Seafarer Wellbeing and Crew Change
This is a global call to action to address the ongoing crew change crisis focusing on concrete actions that can facilitate crew changes and keep vital global supply chains functioning.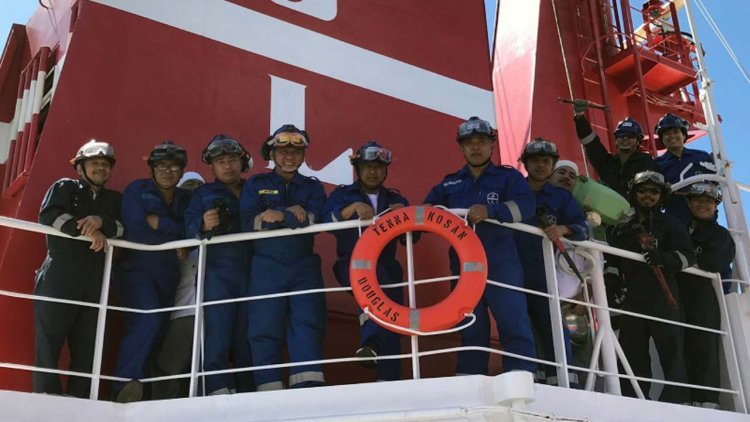 Photo: Lauritzen Bulkers
The declaration was developed by the Maritime Industry Crew Change Taskforce created as an outcome of the Global Maritime Forum's 2020 Virtual High-Level Meeting.
The taskforce brings together representatives of companies from across the maritime value chain as well as organizations including ICS, ITF, International Maritime Employers' Council, the Global Maritime Forum and the World Economic Forum.
The declaration is a statement of intent towards solving the international crew change crisis. The declaration identifies the following main actions:
Recognise seafarers as key workers and give them priority access to COVID-19 vaccines
Establish and implement gold standard health protocols based on existing best practice
Increase collaboration between ship operators and charterers to facilitate crew changes
Ensure airline connectivity between key maritime hubs for seafarers
The Maritime Industry Crew Change Taskforce has stated that a collaborative and multi-stakeholder response is necessary to solve the crisis; and that shipowners, ship-operators, ship managers, charterers, customers, insurers, ports, unions, associations, airlines and governments all have a role to play.
Niels Josefsen, CEO of Lauritzen Bulkers said:
"We support this initiative and look forward to playing our part as an owner-operator to tackle the crew change crisis".
The formal launch of the declaration will be in late January 2021, in conjunction with the World Economic Forum's Davos Agenda Week.