Impact-9's offshore aquaculture solution takes a step closer to commercial reality
Start-up company Impact-9 has completed the latest in a series of scaled laboratory tests at the Lir National Ocean Test Facility in Cork, Ireland.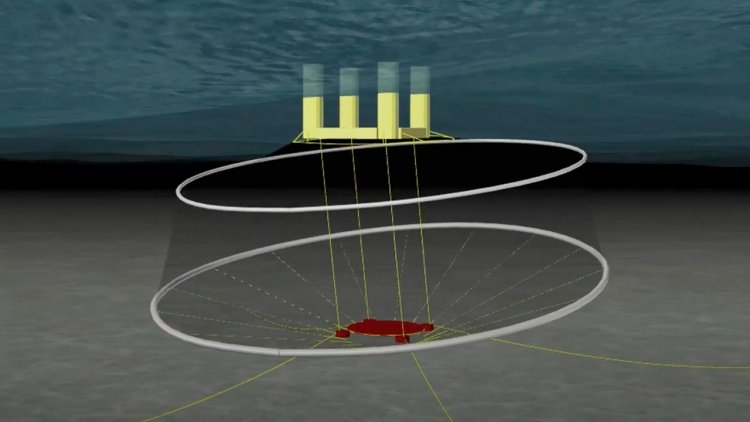 Photo: Impact-9
The project is a collaboration with MaREI, the SFI Research Centre for Energy, Climate and Marine, hosted by University College Cork (UCC), who investigated the renewable power generating solutions to be integrated with the platform.
Michael O' Shea, MaREI Research Fellow in UCC said:
"The Net9 concept has the potential to revolutionise fin fish aquaculture while at the same time opening up opportunities for decarbonising the industry through offshore renewable energy integration. At MaREI, we have begun this process of integration through the SEAI funded OARPS project in partnership with Impact 9.″
A start-up company is developing technology to make aquaculture possible in open ocean environments. Currently, fish and shellfish farms must be located in sheltered bays and inlets, where there are environmental limits to the amount of seafood that can be sustainably produced. Irish company Impact-9 has designed a fish farm which can survive storms, based on an innovative flexible design that also opens possibilities for shellfish and seaweed production to be located further offshore. The technology targets a 5 billion euro growth market opportunity for sustainable aquaculture in waters around the UK and Ireland, with further opportunities globally.
Impact-9's CEO John Fitzgerald developed his offshore engineering experience designing mooring systems for offshore wave energy systems. He said:
"The unique thing about our design is how we apply flexible structural materials. The fish we want to farm live in the offshore aquatic environment and in their natural habitat they move within that body of water. This is very different to conventional offshore designs, where engineers create human-centric, stable platforms. Providing structures that cater to both humans and fish is a real challenge, especially in extreme conditions".
Impact-9 has completed a feasibility study funded by the UK Seafood Innovation Fund. This fund supports bold and ambitious tech-driven projects that enable a step-change in both the productivity and sustainability of the UK seafood sector. The UK's Centre for Environment, Fisheries and Aquaculture Science (Cefas) administers the fund for the Department for Environment, Food and Rural Affairs (Defra). The UK Seafood Innovation Fund supports projects with a long-term vision to improve the UK seafood, fishing and aquaculture industries.
Fitzgerald said of the study: "It made everything feel real. We are now looking for a pathway to maximise the benefit to UK salmon production".
The study considers how Impact-9's technology might leverage existing salmon production infrastructure and other blue economy developments in the UK, such as offshore wind.
Working with Dublin Offshore Consultants (DOC) and UK-based fibre rope and flexible marine structures specialists Tension Technology International (TTI), Impact-9 refined their concept specification for a fish pen of 90m diameter and 125,000m3 in volume, able to produce 3000 tonnes of salmon per year in 12 month grow-out cycles. The design considers the environmental conditions of operating in offshore Scottish zones over 60m deep. The study incorporated feedback from experts at the Scottish Association for Marine Science (SAMS), the European Marine Energy Centre (EMEC) and independent farming advisor Karl Scott of Maritime Aqua Limited, in order to shape the concept and identify risks to be mitigated on the route to commercialisation.