Hansa Tankers partners with StormGeo for improved environmental performance
The Norwegian pool operator Hansa Tankers announced its partnership with StormGeo to roll out the fleet performance management software s-Insight to all vessels in its pool.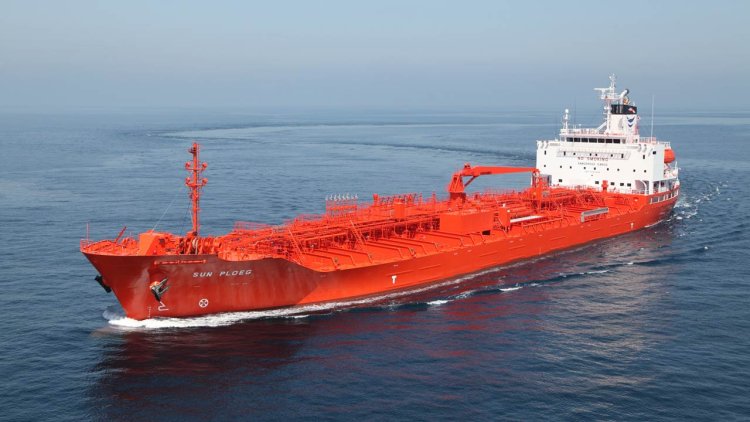 Partnering with StormGeo will help Hansa Tankers seamlessly transfer voyage data in real-time to improve ship-to-shore communication, adding insight into their bunker management, reducing CO2 emissions of their fleet, and further strengthening their focus on increasing the pool's fleet-wide sustainability.
Torfin Eide, COO at Hansa Tankers, says:
"StormGeo's s-Insight provides tools that assist us in managing the environmental and commercial performance of our entire fleet in one dashboard. By also adding weather and routing data to the operator decision-making toolbox, we gain new and actionable insights that enable immediate, measurable CO2 impact on our trade, which in turn will positively enhance the pool's financial performance and environmental footprint in the coming years."
s-Insight is a customizable fleet management system that integrates and organizes weather, voyage reporting, sensor data, performance levers, and expert assistance in one powerful analytics tool. The solution gives vessel owners, operators, and managers timely and actionable information to maximize voyage and vessel performance. In addition, its reliable data reporting system ensures the fleet is always compliant.
For Hansa Tankers, s-Insight provides opportunities to monitor the environmental impact on emissions, improve environmental performance, and keep the fleet compliant with EU MRV, IMO DCS, the Carbon Intensity Indicator (CII), and Sea Cargo Charter regulations. Particularly useful is the new CII Simulator, a key module in s-Insight and a tool that monitors CII compliance status and reveals the impact of commercial parameters on CII ratings.

Eide says:
"StormGeo's powerful and actionable CII Simulator gives us a tool enabling a better understanding of the commercial impact of the CII in our trades. We acknowledge that the earlier we integrate CII simulation into our daily operations and decision making, the better we can manage the impact on CII performance and thereby enhance our competitive advantage in the market."