First Subsea supplies wind bend stiffener connectors for Kincardine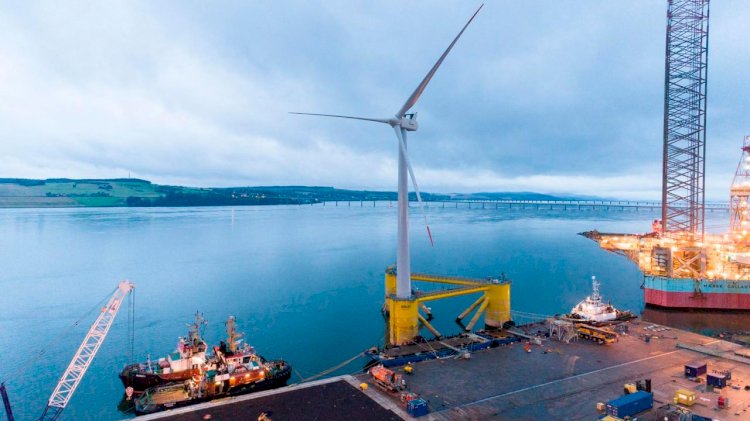 Photo: Cobra
First Subsea has secured a second contract with Spanish developer and construction company, Cobra Group, to provide Dynamic Bend Stiffener Connectors for the Kincardine Floating Offshore Windfarm.
Following the initial supply to the pilot turbine last year, a further eleven connectors will be supplied to the 50 MW Kindcardine floating offshore windfarm project, 15km offshore Aberdeen.
The Floating Offshore Wind Dynamic Bend Stiffener Connector is based upon a joint development between First Subsea and Trelleborg, utilizing established knowledge and expertise from First Subsea on offshore mechanical connection systems and from Trelleborg on dynamic bend protection of flexible pipelines, umbilicals and cables for life of field. Comprising primarily of a diverless subsea connector and a conical polymer bend stiffener, the connector system attaches around the power cable and is pulled into a female receptacle on the floating wind turbine platform. The connection is secured quickly and safely in a single pull-in operation, locking in for immediate service.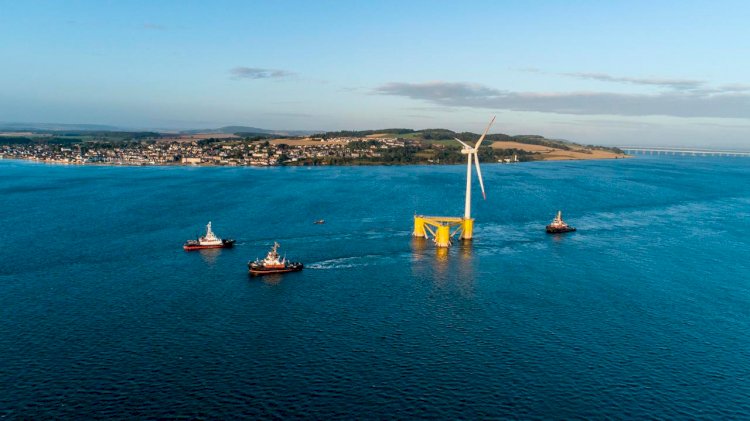 During the normal operational lifespan of a windfarm, Trelleborg's Njord DBS (Dynamic Bend Stiffener) provides continuous over-bending and fatigue protection of the cable at the critical foundation entry point whilst the cable and the foundation move in the dynamic offshore sea conditions.
Greg Campbell-Smith, sales and business development director, First Subsea, advises:
"The Diverless Bend Stiffener Connector's unique feature is that it can be easily disconnected and reconnected if the turbine is recovered and towed back to the quayside for service."
Under the same collaboration, First Subsea and Trelleborg have previously supplied Diverless Bend Stiffener Connectors on the Japanese Floating Offshore Wind project, Fukushima.