Canadian tour operators clean up ocean debris during coronavirus pandemic
The project sustains ecotourism businesses as they navigate the devastating effects of the pandemic while protecting the ecosystems they rely on. Five companies from the Small Ship Tour Operators Association are involved in the clean-up.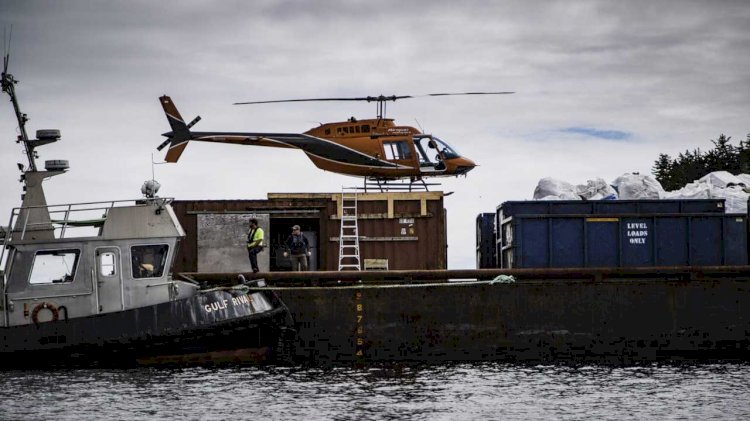 Photo: Simon Ager
British Columbia contributed $3.5 million to fund the project. The expeditions involve collecting debris on the coastline of B.C., using a helicopter to transfer the debris to a barge and shipping the debris to Vancouver Island for recycling and disposal.
The first expedition, which was also to the central coast, wrapped up Sept. 7. In total, 61 tonnes of garbage were removed.
In 2019, B.C. Premier John Horgan asked Parliamentary Secretary for Environment Sheila Malcolmson to find solutions to the issues of abandoned vessels, marine debris and ocean plastics. To better understand these issues, she travelled along the coast, meeting with local governments, First Nations, industry and environmental organizations.
In a report on her findings published in February, the province highlighted the primary sources of the pollution, including mooring buoys, fishing gear, aquaculture debris and polystyrene foam used for marine infrastructure such as docks and aquaculture facilities.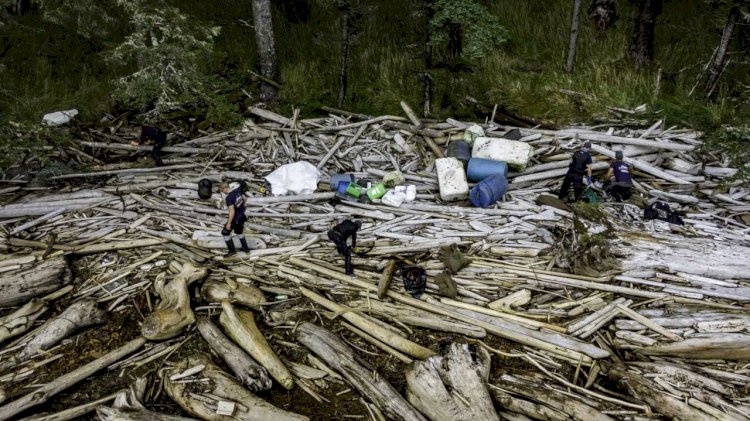 Fishing debris, whether lost or abandoned, poses a serious threat to marine mammals such as whales. Entanglements can wound or kill whales. Fisheries and Oceans Canada says nearly half of all humpbacks they've identified in the province have scars from entanglements. For ecotourism operators on B.C.'s coast, whales are one of the selling points.
Plastic pollution also poses serious problems. Plastics break down into smaller pieces, eventually ending up as microplastics, which make their way into the food chain as fish and seabirds eat them. Microplastics can't be digested, so they stay in the animals' guts and are starting to show up in humans.
Some marine animals — including endangered and threatened species — also ingest larger pieces of plastic. Last year, a sperm whale was found dead on a Scottish beach with over 200 pounds of debris in its guts, including plastics and rope. Recent research shows that loggerhead turtles mistake plastics for food. Studies have also shown that up to 90 per cent of seabirds are ingesting plastics.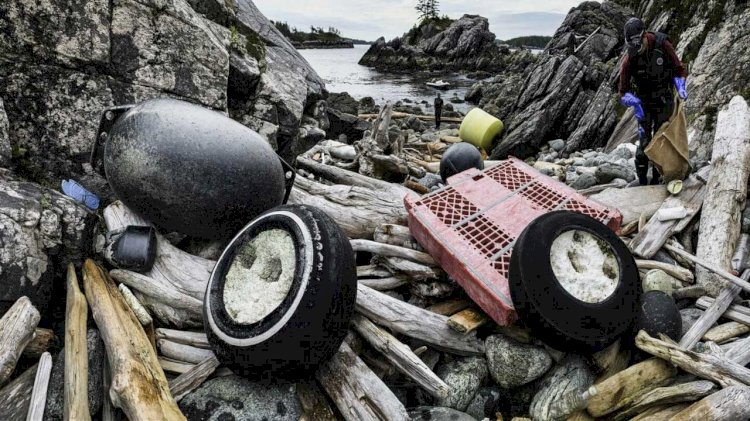 Debris in the marine environment is also changing the way species travel through the world's oceans. After the 2011 Japanese earthquake and tsunami, nearly 300 small marine species, including 30 known invasive species, ended up in North America after travelling on marine debris, such as buoys and broken boats, across the ocean.
The province's report on ocean pollution emphasized the need for providing funding and creating better systems for recycling and disposal. It also recommended prioritizing education and outreach and developing better regulations and enforcement procedures to prevent debris from getting into the marine environment. Cleaning up the debris that's already out there is a first step toward reaching a solution.
Canadian tour operator Kevin Smith explains that decades ago he worked on a large-scale beach clean-up on Cape Scott. When COVID-19 forced his company to cancel all the trips that were booked for the year, he thought back to that experience.
Smith roughed out his ideas for the project and took them to his colleague, marine ecologist and founder of Outer Shores Expeditions Russell Markel.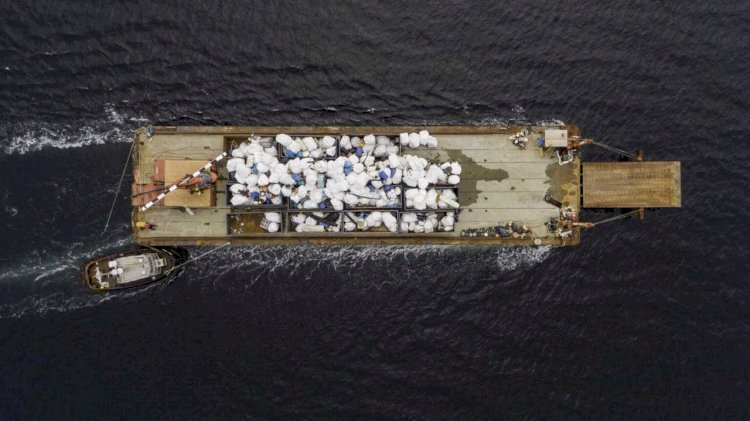 The two worked on a plan together and proposed it to other tour operators. The group then took the proposal to the Kitasoo/Xai'Xais, Heiltsuk, Gitga'at, Wuikinuxv and Nuxalk First Nations to get support and permission to conduct the operation. With the support in hand, they requested funding from the province and received it through the Clean Coast, Clean Waters Initiative Fund.
Most of B.C.'s exposed coastline is rugged, remote and subject to dramatic weather conditions. Cleaning it up requires knowledge of the area, technical skill, good timing and extremely hard work.
Like 70 per cent of what they are finding is industrial fishing debris, and most of it is international. Mostly it's just plastic, styrofoam and tons and tons of fishing equipment.
Source: The Narwhal