NOAA and partners advance mission to restore Florida Keys coral reefs
More than $1 million in NOAA funding will support research, development, capacity-building, and restoration for the innovative Mission: Iconic Reefs effort.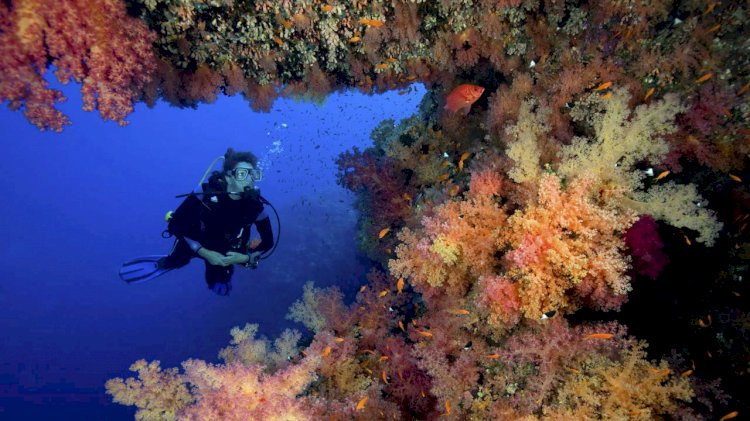 More than $1 million in recent NOAA funding is contributing to the research and development, site preparation, and capacity-building to support the long-term work of Mission: Iconic Reefs.
The funding will also support in-water restoration at multiple sites. In December 2019, NOAA and partners launched an unprecedented approach to restore seven ecologically and culturally significant coral reef sites in Florida Keys National Marine Sanctuary. Since then, they have been working together to build the foundation for this ambitious effort.
Since the 1970s, healthy coral cover in the Florida Keys has declined by more than 90 percent. Ship groundings, pollution, overfishing, hurricanes, disease, and warming ocean temperatures all impact the reefs and compromise coral health. Losing coral reefs could result in cascading effects to the region's economy and culture, which are firmly rooted in the local marine ecosystem.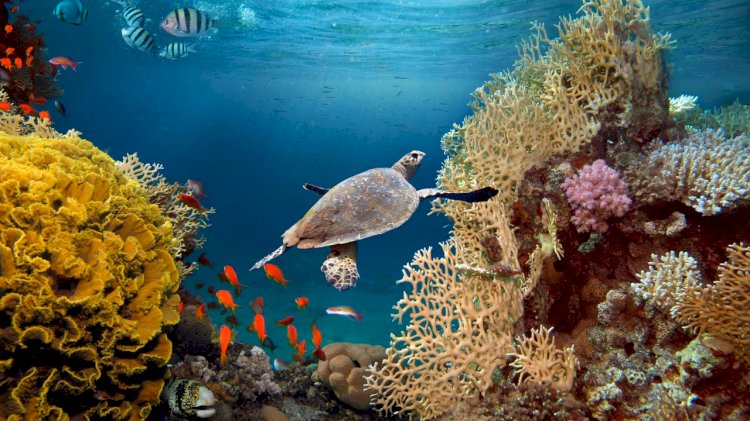 Through Mission: Iconic Reefs, NOAA and partners are working to restore corals at seven sites in the Florida Keys. To support this effort, NOAA recently awarded more than $1 million in funding to several key partners:
The National Marine Sanctuaries Foundation will help facilitate several efforts in support of Mission: Iconic Reefs, including building staff capacity for coordinating the effort. They will also oversee baseline monitoring of all seven sites and develop a multi-user database to track restoration progress. They will initiate a stewardship program that engages and trains local dive shops and community members to assist with site preparation and long-term maintenance of the restoration sites. They will also explore growing Caribbean king crab in captivity for use in restoration. Caribbean king crabs were once prevalent on Florida Keys reefs, but are now largely non-existent.
The Florida Aquarium will grow elkhorn corals and scale up its production of sea urchins. Sea urchins are a major component of coral restoration, as they eat algae that can overgrow coral reefs. Funding will support the infrastructure needed to produce urchins at a larger scale.
SECORE will develop artificial structures for use in growing small coral fragments into larger corals. Half-sphere structures made of coral-friendly material will serve as a base onto which tiny "micro-fragments" of coral can be placed. The coral-covered structures can then be easily placed onto a reef to grow.
Sea Ventures will develop adhesive application tools to assist in attaching corals to reef sites. Planting is currently the biggest bottleneck to efficient coral restoration, and the development of a new underwater adhesive will help solve part of this issue.
Many of these investments are aimed at bridging existing gaps in research and development, helping to make future restoration work more cost-effective and efficient. Funding is also supporting the early phases of in-water restoration at several sites.
Key partners such as the Coral Restoration Foundation and Mote Marine Laboratory and Aquarium are also working toward the goals of Mission: Iconic Reefs. Much of their long-standing, NOAA-supported coral restoration efforts have shifted to focus on the target restoration sites. NOAA recently awarded $2.8 million in funding to these two partners to continue this important work through its Community-based Restoration Program.